Huawei has been teasing a smartwatch recently and the company should finally unveil it at the Mobile World Congres in Barcelona. The Huawei Watch (that's what Huawei is going to call it) has leaked, thanks to the fact that Huawei has ads for the smartwatch all over at the Barcelona airport.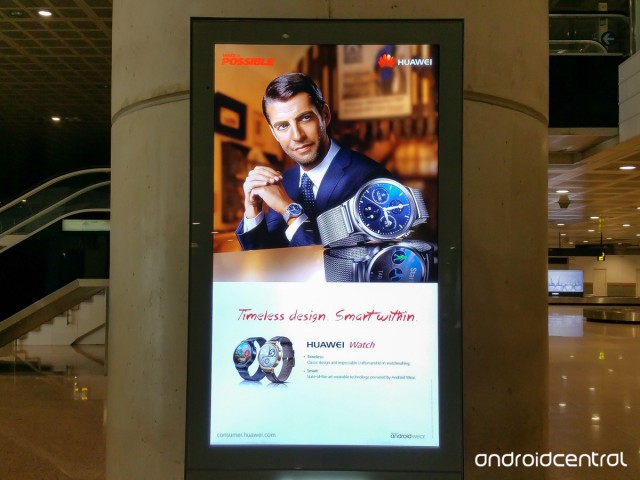 The Huawei Watch looks pretty great from what we see in the pictures and it looks a lot like the normal watches we wear, which is great thing. The smartwatch is running Android Wear for sure, as the logo on the bottom right of the ad confirms. The ad says, "Timeless design and smart within". Well, we certainly hope the Huawei Watch lives up to that motto.
The ad shows the Huawei Watch is three different styles. One features a silver watch with a silver mash, which looks stunning. Then there's a gold watch with a brown leather band along with a black watch, which features a black sports band.
The Huawei Watch certainly looks great and we can't wait to know more about the device. Well, we should know pretty soon, as MWC is just hours away now. Stay tuned!