Samsung has come out with its new flashy A-series phone, the Samsung Galaxy A5. After facing competition from the likes of Xiaomi and One Plus One and the massive failure of the Samsung Galaxy S5, the company has finally woken up to the need for an appealing form factor. Samsung has endowed its new generation of phones with pleasing form factors, good specs and good performance. This trend started with the Samsung Galaxy Alpha and has continued ever since.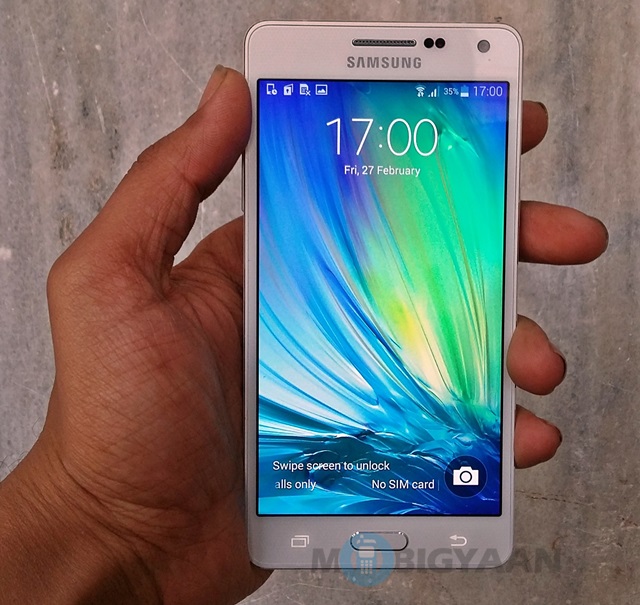 For an asking price of Rs. 26,800, the Samsung Galaxy A5 gives you a 5-inch 720p display, a 1.2-GHz Quad-core processor, 2 GB RAM, 16 GB internal memory, a 13-megapixel rear cam, a 5-megapixel front cam, Android 4.4 and a 2300 mAh battery. The only thing that I found lacking was a Snapdragon 801 chipset instead of a Snapdragon 410, which would have made it a complete handset. But, well, as you know, you can never have everything you want from Samsung.
Samsung Galaxy A5 specs:
5 inch display
1280 x 720 pixels resolution
1.2 GHz quad core processor
2 GBdw RAM
16 GB internal memory
13 MP primary camera
5 MP front facing camera
Google Android v4

.

4 KitKat
2300 mAh battery
Hardware
Hardware is definitely the high point of this device. In terms of the hardware, this device picks up the baton from the Samsung Galaxy Alpha. In fact, this one is even sleeker than the alpha.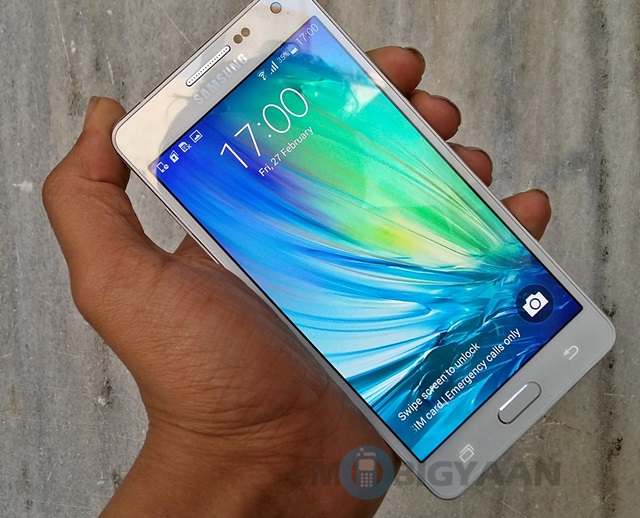 For starters, it is equipped with Corning Gorilla Glass 4, so despite fearing its fragility because of its thin design. It turns out that my fears were unfounded and this device can easily handle the normal wear and tear.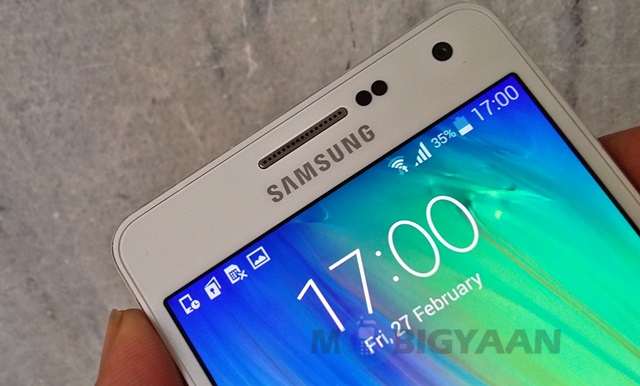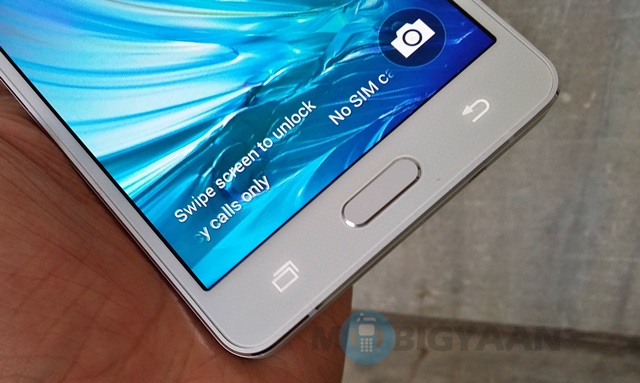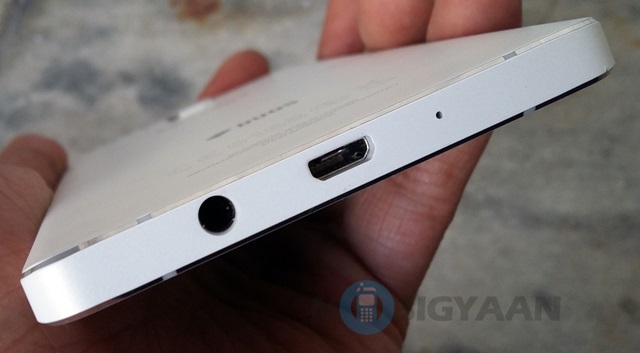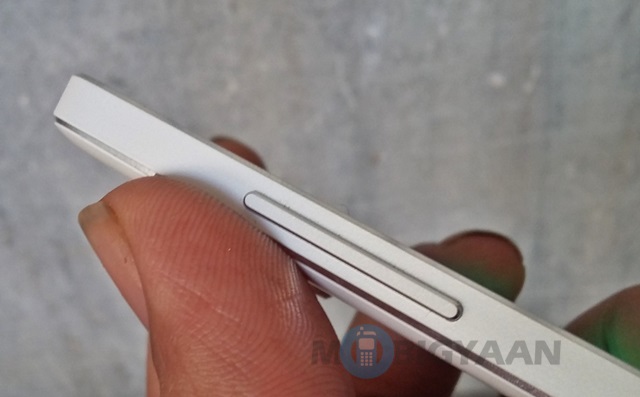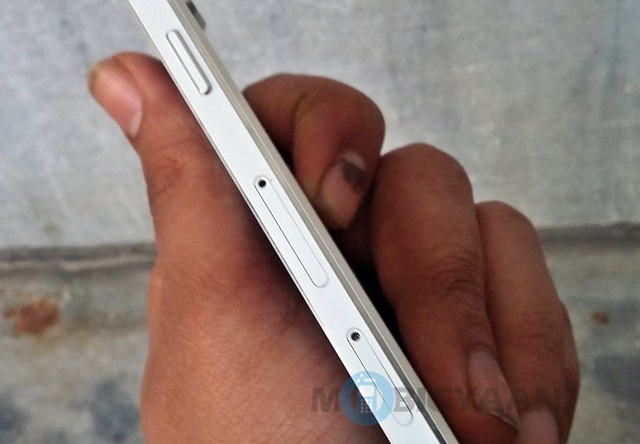 As a general rule of thumb, the expectation from Samsung is that of a good phone, not a great one, especially if you are looking for a mid-range phone. I was pleasantly surprised to find out, that the Sammsung Galaxy A5 didn't confirm to this notion. In fact, if you disregard the processor, this phone is an absolute treat in itself. The Galaxy A5's unibody makes it feel like a premium phone. In fact, more premium than the flagship Galaxy S5.
The Samsung Galaxy A5 comes with chamfered edges and is the first Samsung phone to get those. It is a quaint mix of Aluminum, metal and high quality plastic. The phone is thin, but that also makes it different. The Samsung Galaxy A5 has a camera that struts out of the frame and this is one thing you need to be very careful about while handling it.
The Samsung Galaxy A5 picks its form factor from one of Samsung's legendary phones – Galaxy SII. In fact, it looks like a Galaxy SII recast in metal, and with a bigger frame. We got a pearl white unit for review, which actually looks great despite being white, which isn't the favorite color for Samsung phones by a long shot. The pearl finish actually makes this handset look beautiful and I would say actually more appealing to the fairer sex.
Despite the thin frame, the handset is sturdy and I did not hear any creaking noise, even when a little pressure was applied to it.
The only thing that you wouldn't expect on this handset would be the Duos logo, something that has been in the past been for cheaper Samsung phones. The Samsung Galaxy A5 has 2 SIM slots, right under the power button, one Nano and the other Micro-SIM slot. One cool thing about this handset is that the Nano-SIM slot can also be used a MicroSD slot.
One thing that this phone doesn't have though is an LED notification light, which can be found even on cheaper phones. Its a small thing, but I did miss it, when it wasn't there.
The Samsung Galaxy A5 did not really falter despite having a low-end processor inside. In fact, I would have preferred a MediaTek MT6595 instead of a Qualcomm Snapdragon 410, but a susceptible consumer might find the Qualcomm name more appealing, which is what Samsung's marketing strategy aims at. Moreover, the 2 GB RAM and TouchWiz UI make for a generally good experience without too many lags.
Overall, the Samsung Galaxy A5 performs decently in the hardware department and if this is the benchmark for upcoming Samsung handsets. If this kind of hardware could be combined with a high-end specs, it would have the makings of a perfect phone.
Display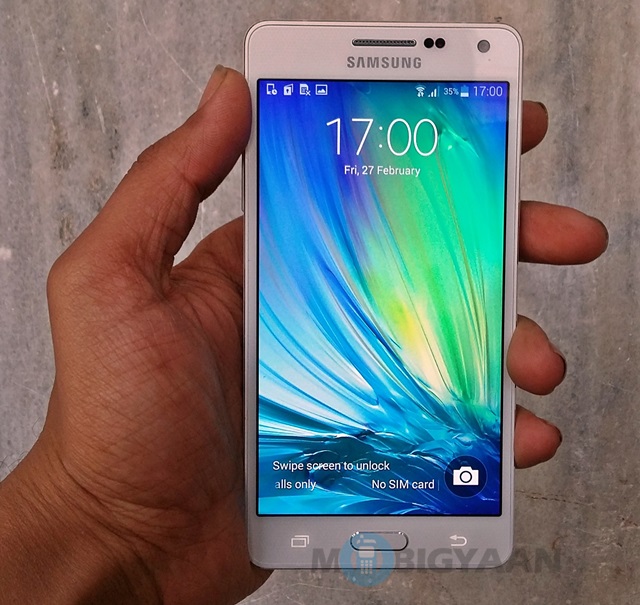 Surprisingly, Samsung hasn't endowed the Galaxy A5 with a full HD display, but a 720p one. It's Samsung and old habits die hard. Some features will always be downgraded to adjust for the ones that have been upgraded. Moreover, you might see a similar phone from the company in the future, with a slight update in terms of features.
Well, that being ranted out, the Galaxy A5 actually has a decent display on board. The display lights up well, although it might feel a tad dull in sunlight. It's not smudgy thanks to Gorilla Glass 4, but it does scratch easily.
Overall, the display works well.
Software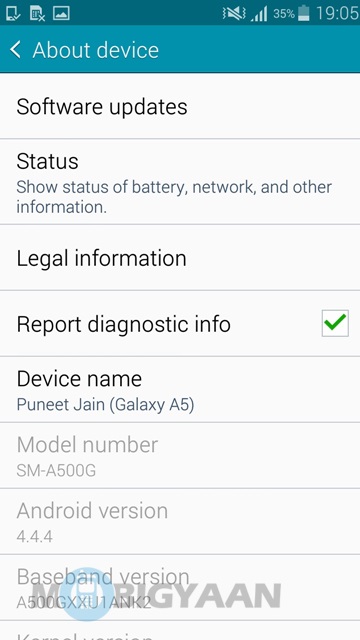 The Samsung Galaxy A5 comes with Android 4.4.4 on board. TouchWiz on the phone is same as we have seen on other Samsung phones. It does, in regular usage become a little slow sometimes.
There are also themes on board which can change the phone's icons. Currently, there are just three of them available.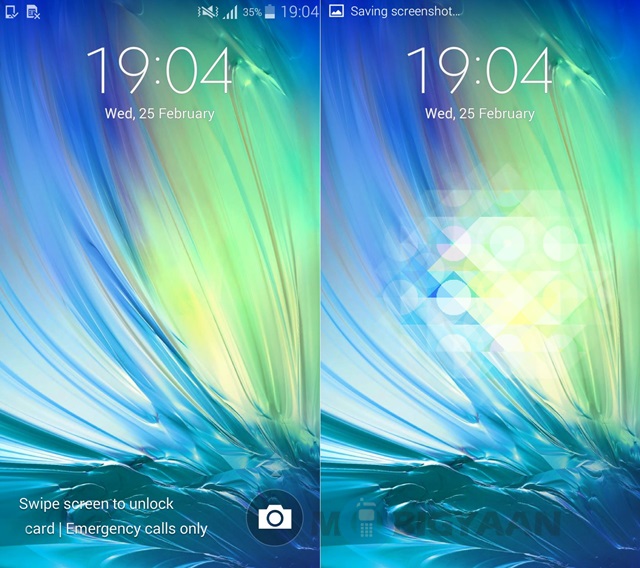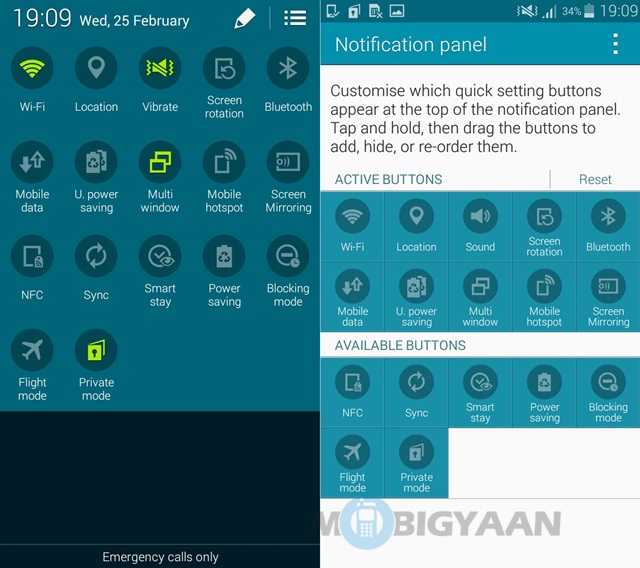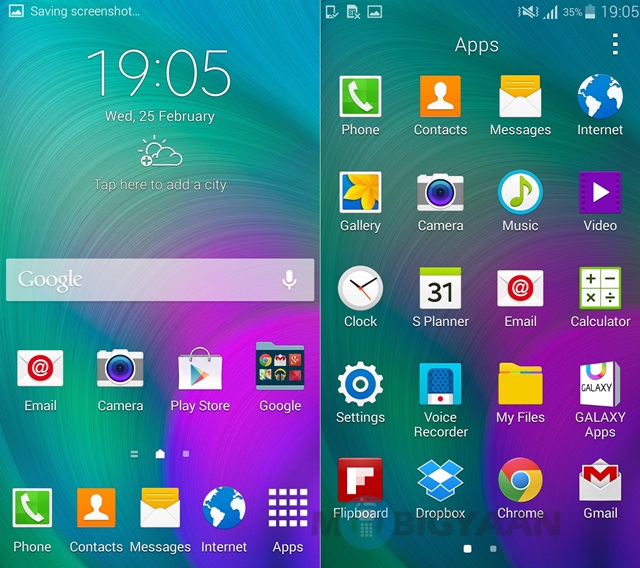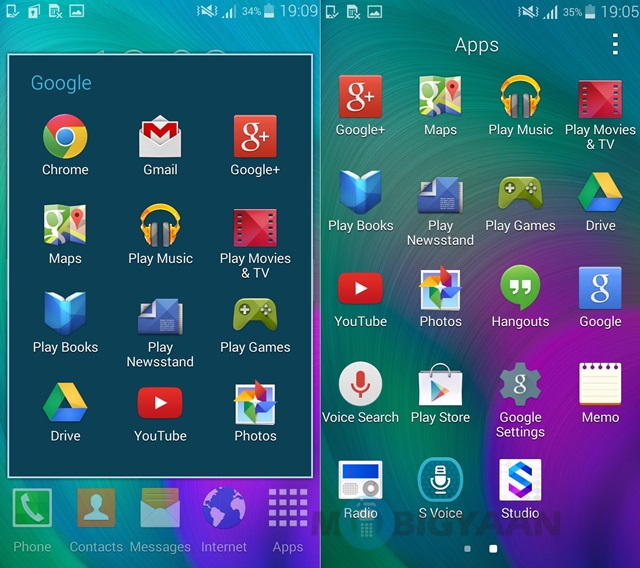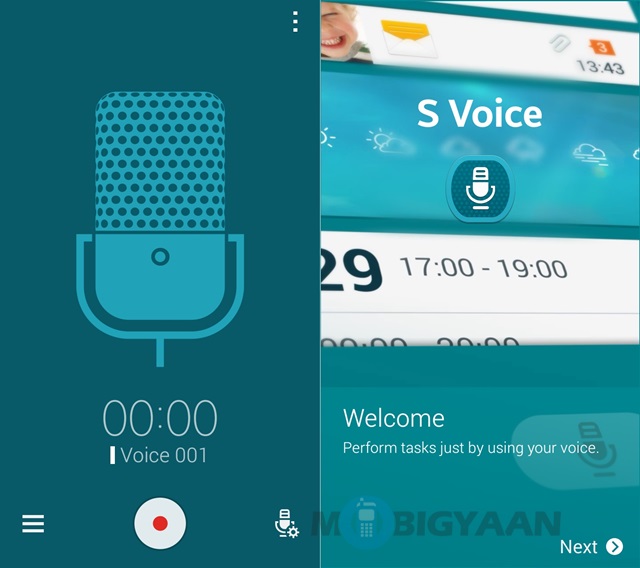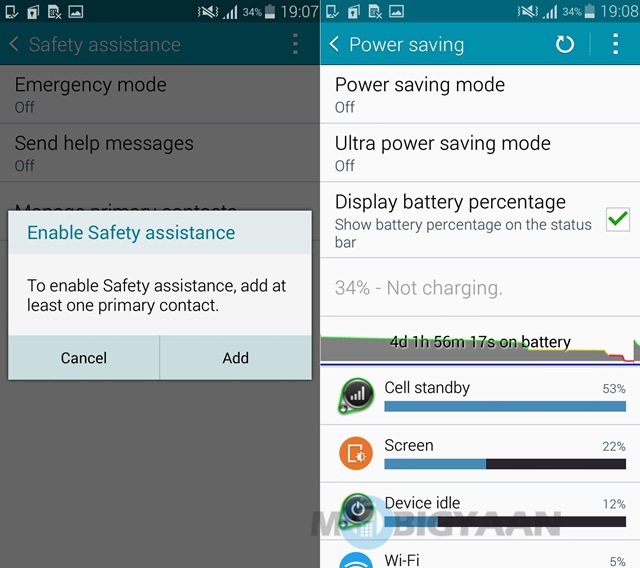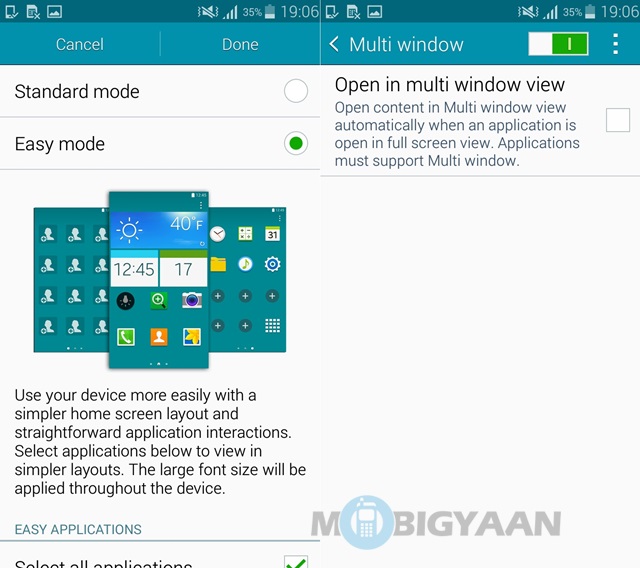 As far as the software is concerned, there are well, little nicks and here and there, but overall, it works well. Samsung has kind of put a brakes on some software features from high-end devices while endowing this phone with other. For instance, this phone comes with a revamped Flipboard app instead of My Magazine.
On the Samsung side there are S Planner, S Voice, Studio and Memo available along with access to Galaxy Apps. Samsung hasn't restrained from endowing its phones with S voice despite Google Voice being there. You also have access to Galaxy Apps just like any other Samsung smartphone. Third-party apps include Dropbox aside from Flipboard.
The most interesting one, though, is definitely the Studio, which provides you a lot of editing options for photos, along with a video trimmer.
As far as the interface is concerned, I found it smooth and workable. Thankfully Samsung hasn't overloaded this device with too many apps.
Camera

Samsung has endowed the Galaxy A5 with a 13-megapixel rear cam, which does perform mostly well. In fact, the autofocus works really well, which this phone seems to have picked up from the Samsung Galaxy Alpha. The shutter speed is fast and the colors are well defined. Shake sensitivity, too, is there at an optimum level. This is mainly due to Sony's IMX135 sensor inside, which is actually the same sensor as the Galaxy S4 and dates back to 2012.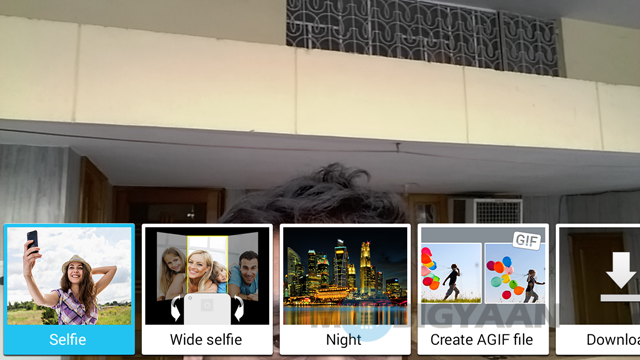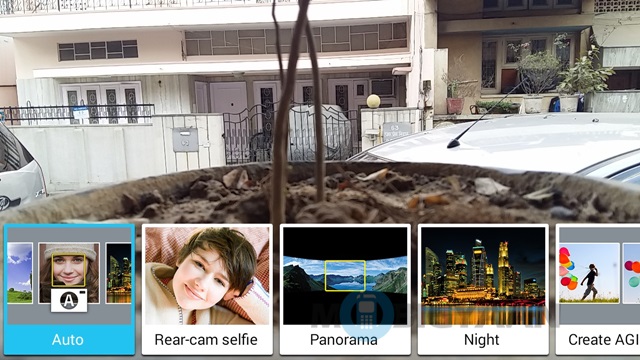 The camera UI is clean and doesn't offer too much apart from a new GIF mode. You also have an option of taking a wide angle selfie from the front cam, which is cool. The Samsung Galaxy A5 records videos at 1080p/30 fps.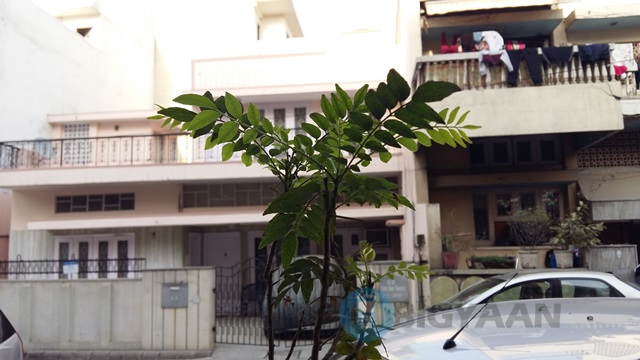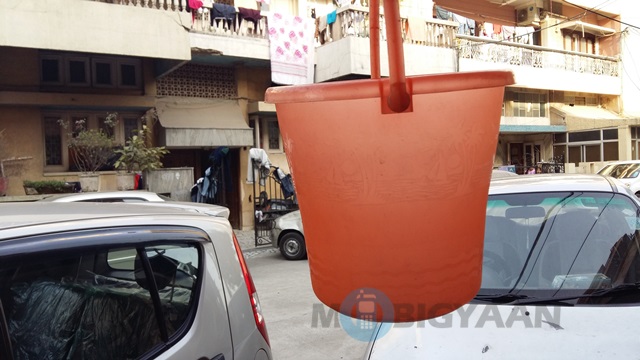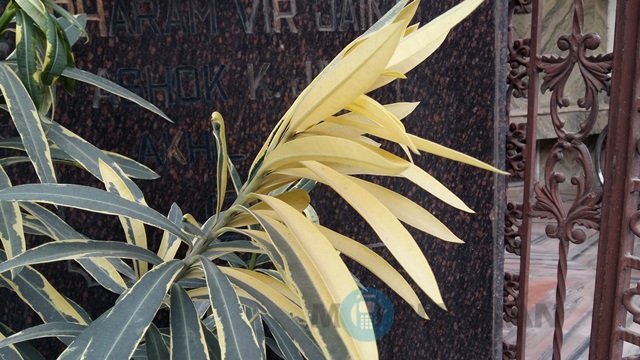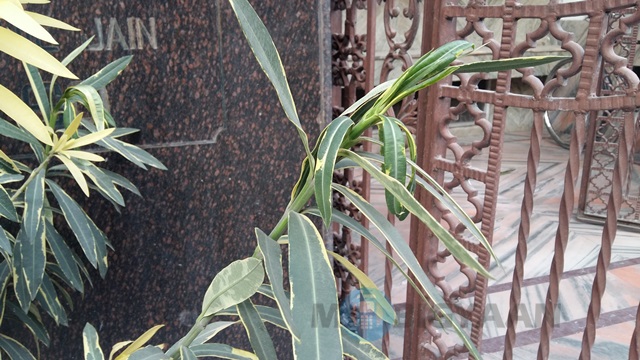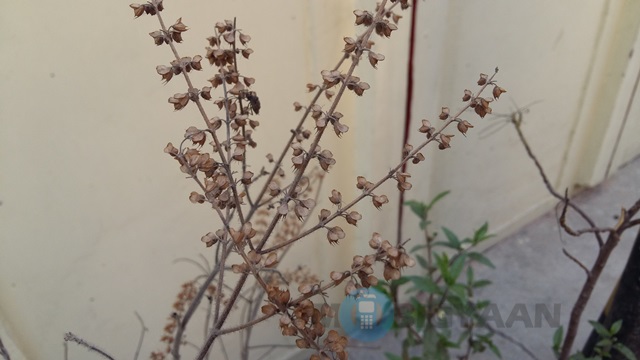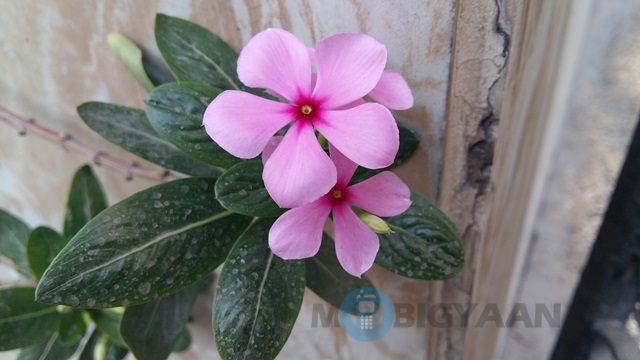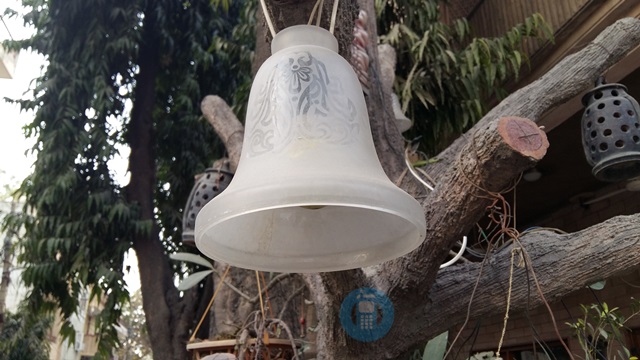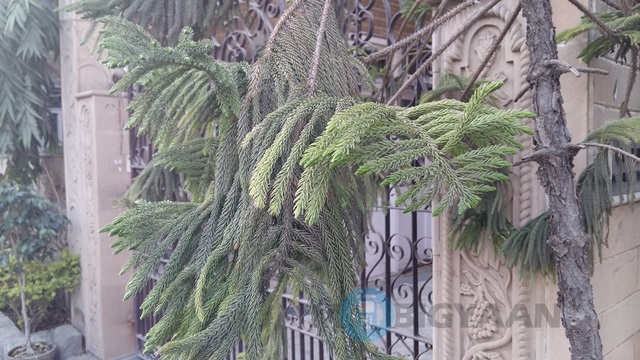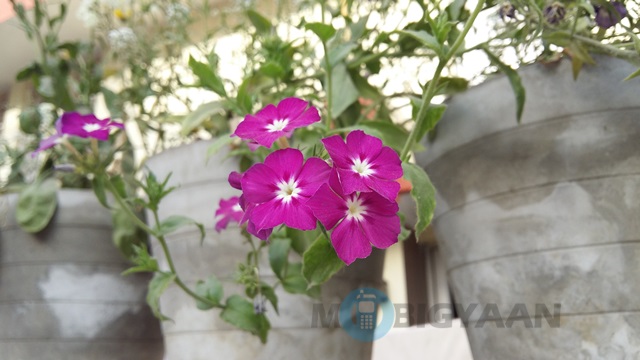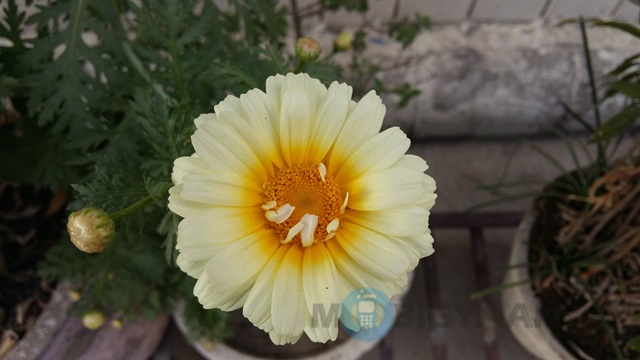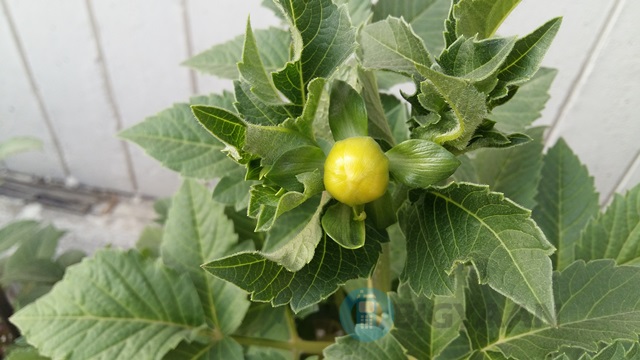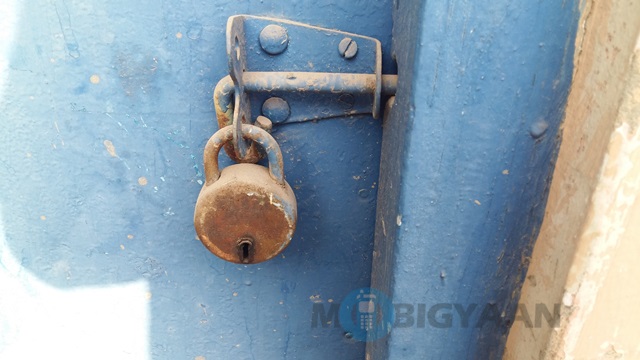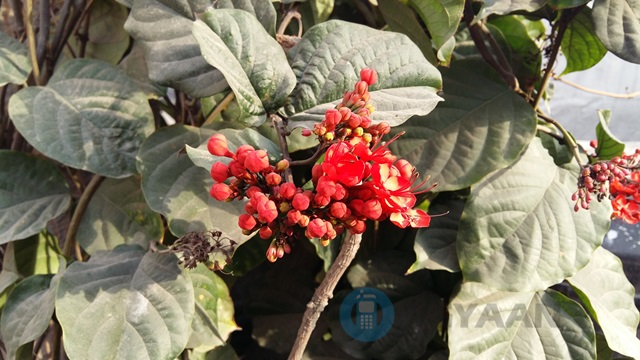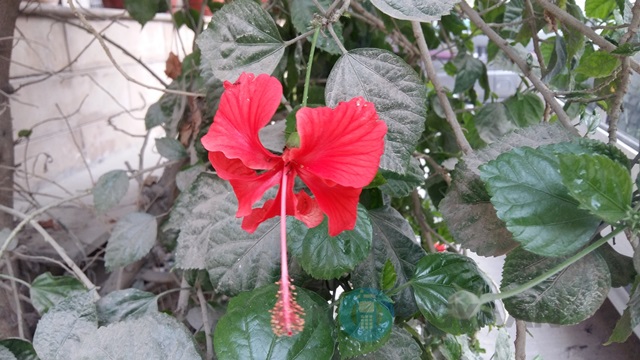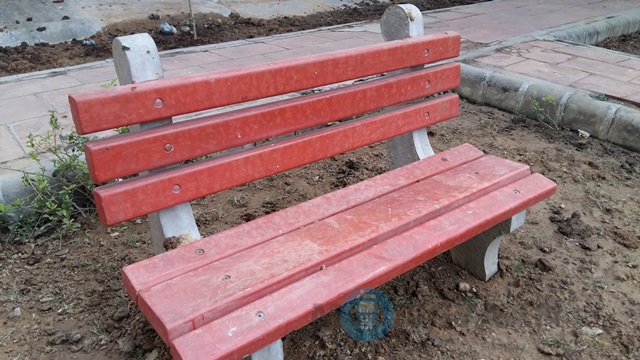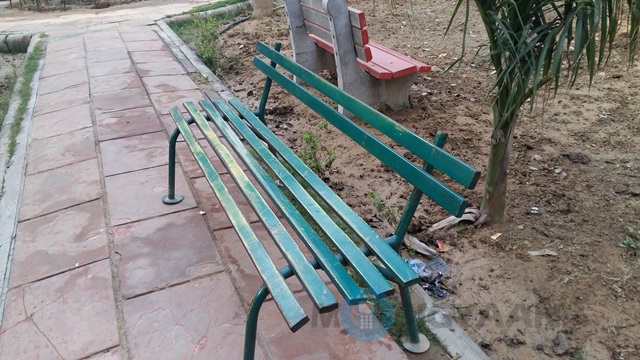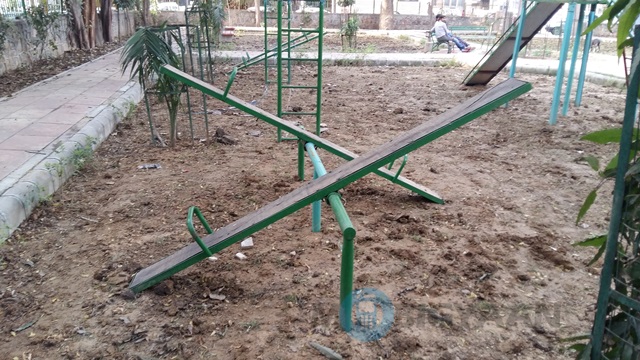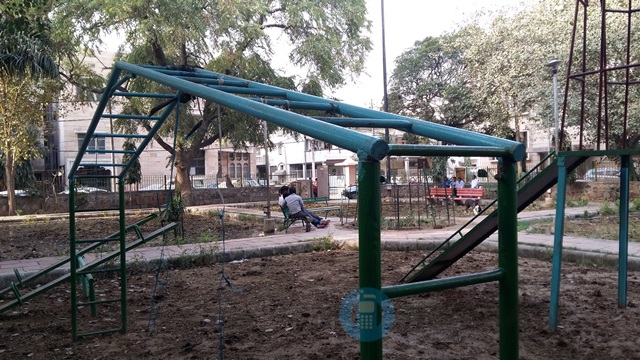 The one thing that doesn't work though is light sensitivity.
Performance and Battery Life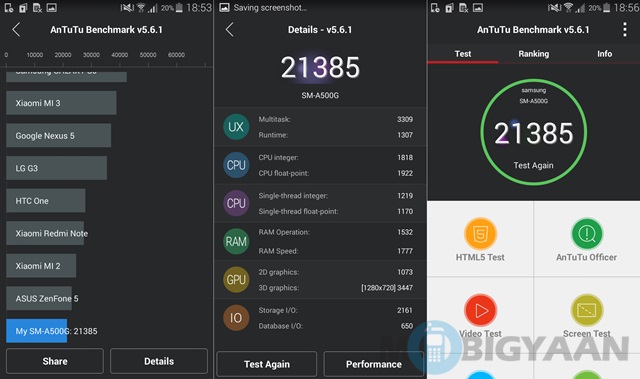 The Samsung Galaxy A5 comes with a 2300 mAh battery inside. The battery life is actually pretty amazing. The phone can last more than a day of regular usage, without even switching to the Ultra Battery Mode.
The call quality is one area in which this handset performs well. I had no problems with call connectivity, though the data connection was sometimes lost indoors.
Overall, the performance of the Samsung Galaxy A5 was decent.
Verdict
The Samsung Galaxy A5 does impress like its distant sibling the Samsung Galaxy Alpha. There are some little things that need work on, but that is delibrate but we can trust Samsung to put them in a similar looking phone and sell it at a higher premium.
The Samsung Galaxy A5 impresses overall and does pretty well at its price. Samsung has done what it should have done a couple of years ago – switched to premium form factors to maintain its brand. Things will only get better from here on.