With over a million downloads of the popular music app, Hungama plans on improving the experience by adding features like Adaptive streaming.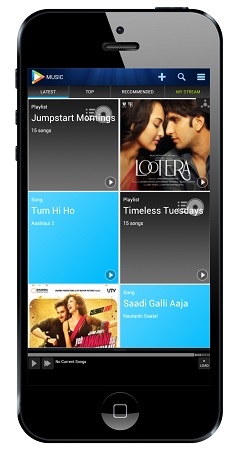 The Hungama music app has launched updates for its iOS and Android version with the new adaptive streaming feature for audio and video. The iOS app is also now compatible with iPhone 5. iOS app also has Airplay. Android users can now use the Google Wallet to pay and download content from the app.
The adaptive streaming feature enables you to play your favourite songs and videos seamlessly irrespective of the connectivity be it 2G or 3G or Wi-Fi. The user needs to change the sound quality to default 'Auto' mode under 'Settings' of MY PLAY. The app automatically detects the network and adjusts the sound quality based on the bandwidth available to your device. Airplay feature allows you to beam your music and videos via your Apple TV in both audio and video players.
You can download the app from the official Hungama site.