With the increasing demand for their music streaming service, Dhingana announced the launch of its subscription services for iOS users.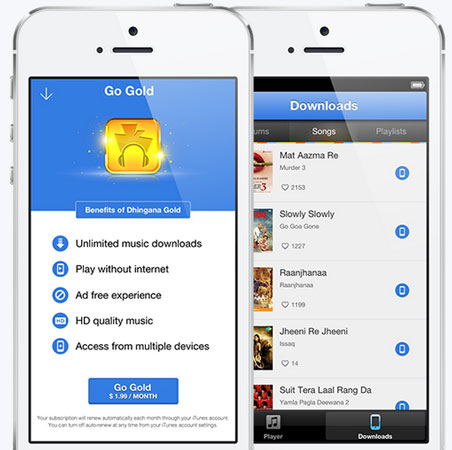 Dhingana, which is a global music streaming service announced a new subscription service for iOS – Dhingana Gold. With this service, users can enjoy premium features like download and offline sync unlimited songs, access to music in HD quality, ad-free experience and ability to sync downloads across up to two devices for just $1.99 per month.
With the Dhingana Gold subscription service, users can download unlimited songs, albums or playlists that too with just one click. There are no ads to interrupt the high quality content. The downloaded music can be accessed in offline mode without an internet connection, thus limiting data usage. The content can be synced and accessed on two devices. You can take a 15 days free trial of Dhingana Gold before signing up.
Rohit Bhatia, CEO of Dhingana, commented, "When conceptualizing Gold subscription service, we wanted our customers to enjoy a truly premium experience. We believe Gold does just that. It provides an enhanced experience like no other with an industry first unlimited download of entire playlists, albums and/or individual songs."