The go to site for Bollywood and other regional music, Hungama.com is back with a bang. The music portal is now available as a mobile app. This is targeted to bring a change in the way Indian music listener's access music and videos.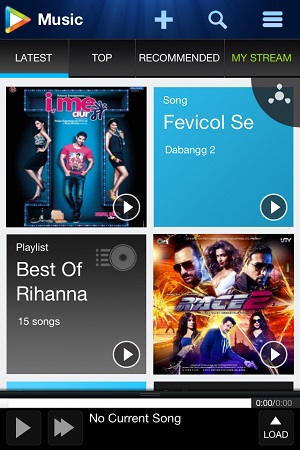 Hungama.com now has its own official mobile app which will focus on the way users listen to and experience music and videos across devices. The new app has features which would attract more users to the portal.
The app has features like Loyalty rewards which rewards you for every action on the app. Basic activities like watching videos, sharing music can earn you points which can be redeemed later. The app boast of a mood discovery feature, which finds and plays music to match your mood.
Hungama.com has a collection of songs from over 20000 artistes. You can even tune in to your favourite celeb's music playlist with the Artist Radio feature. The app has a My Stream option enables to share and connect with your friends online through social networking platforms.
You can download the app from the Google Play Store, Apple App Store and Blackberry App World.