With an intention of getting the Pepsi IPL 2013 to the hands of mobile users, nexGTv, which is known to be the premier mobile TV service in India has managed to get the rights to stream the Pepsi IPL 2013.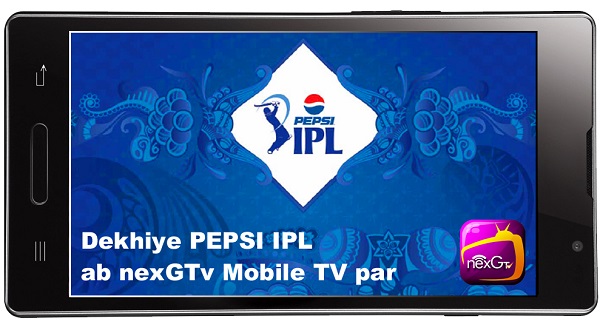 According to reports, nexGTv has obtained the official mobile streaming rights of Pepsi IPL 2013 from master rights holder Times Internet. The mobile service will live stream a total of 76 matches beginning on April 3 till May 26.
nexGTv users, will not only get to watch the live stream but also the match repeats and highlights from the Video-on-Demand service. Considering the emotions of Indians attached to the game of cricket, this service will be beneficial to all the India cricket fans.
To activate the service, users have to send a SMS mytv to 58888 or directly download the app from the appropriate app store. Users can also get access to the app from the nexGTv website, www.nexGTv.com