iBall has launched the Slide tablet last year which had some decent specs. The company has now launched an upgrade for the tablet called the iBall Slide i7218.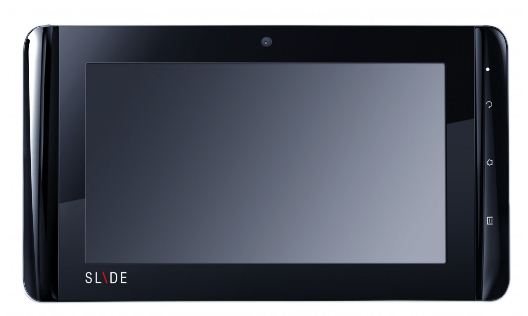 The new tablet now has dual cameras with a 2 MP camera on the back and a VGA camera in the front and now boasts dual stereo speakers.

The iBall Slide i7218 weighs about 450 grams and has a 7-inch TFT multi-touch capacitivae touch screen with a 800×480 screen resolution, an ARM Cortex A8, 1 Ghz processor, 8 GB built-in storage capacity (extendable upto 32 GB), Wi-Fi, Bluetooth, 3G support via dongle, HDMI out and USB with on-the-go support.
The tablet runs on Android 2.3 (no ICS?) and will come with built apps like Money Control, Facebook, Gmail, Skype, News and Weather, Android Market, Nimbuzz and more. The tablet is priced at Rs.11,999 which seems a little steep considering there are tablets with similar specs running Android 4.0 at much cheaper rates.