Idea Cellular is Kerala's No.1 operator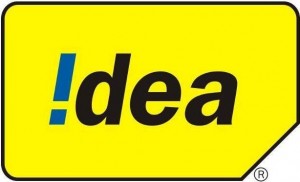 Idea Cellular, ranking the 3rd largest operator in India, has reached new heights and has become the No.1 mobile telecom operator in Kerala. The subscriber base of the company in the state has reached 70 lakh customers and this has further strengthened its leadership position both in terms of revenue market share and customer market share.
The mobile network covers over 97% of the population and reaches out to 3,280 towns and villages in Kerala, through an unmatched network of nearly 5,000 sites. With the recent launch of 3G services, Idea is now offering high speed data, gaming and infotainment services to its over 70 lakh subscribers in the circle. In a short span of time, Idea's 3G services have now extended to 12 towns with a network of 1,004 sites across the state.
Commenting on the achievement, Mr. Vinu Verghese, Circle Head – Kerala, IDEA Cellular, said, "IDEA Cellular has constantly strived to cater to the growing communication needs of the people of this state and is proud to be connected with 70 lakh mobile users in Kerala. Despite a strong competitive environment, Idea has constantly grown its revenue market share in the circle which positions us at the top of the chart in both revenue and customer based ranking. This successful journey is a result of the strong faith expressed by our subscribers and our dedicated efforts to reach out to establish mobile connectivity in the remotest corners of the state."