Samsung Galaxy Q, a new hybrid phone/tablet?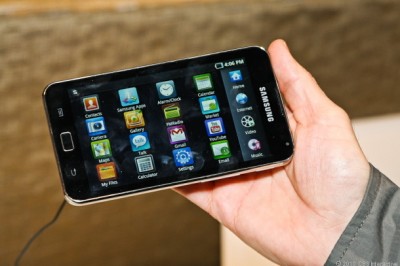 Rumours have come in that Samsung is planning to launch 5.3 inch mobile device. The device seems very large for a smartphone, and pretty small for a tablet, something like the Dell Streak 5. It will probably fall between the Galaxy smartphones and the Galaxy tablets, a hybrid phone/tablet.
The specs of the hybrid aren't clear but are most likely to include 3G WCDMA connectivity along with 4G LTE, will be running on Android, and will have a Super AMOLED Plus panel display with a high resolution. The rumours also say that Samsung would be unveiling the new tablet/phone hybrid a year after its original Galaxy Tab reveal.