After the major telecom operators started launching their 4G LTE services, Idea has now launched its services in India.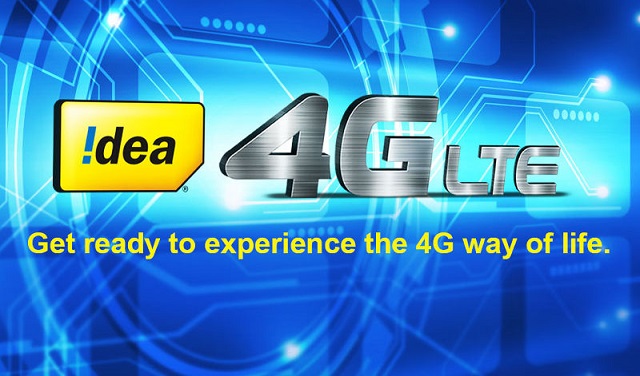 Idea Cellular has announced the launch of its 4G LTE services across five states in South India, which includes Andhra Pradesh, Karnataka, Kerala, Tamil Nadu and Telangana. The service would be initially launched in 75 town including Kochi, Hosur, Kadapa, Malapuram, Madurai, Mysore, Rajahmundry, Tiruchirappalli, Tirunelveli, Tiruppur, Vijayawada and Vishakhapatnam.
The other cities like Belgaum, Calicut, Cuddalore, Chitradurga, Guntur, Kakinada, Kancheepuram and Trichur would get the service from 31 December 2015. Thereafter, Idea will roll out the services in other towns like Bangalore, Chennai, Hyderabad, Trivandrum, Mangalore and Coimbatore by March 2016. The other states like Madhya Pradesh & Chhattisgarh, Maharashtra & Goa, Punjab, Haryana, North East and Orissa are also expected to receive the services by March 2016.
The company is offering the 4G LTE services starting from Rs. 246 for 1 GB data up to Rs. 1497 for 12 GB. Idea customers, in the area where the services are launched, can upgrade their existing SIM cards to new 4G SIM cards through Idea stores nearby.
Speaking about the launch, Himanshu Kapania, Managing Director, Idea Cellular, said, "Worldwide, 4G technology is gaining widespread acceptance with global 4G subscriptions crossing 1 billion mark. The launch of Idea 4G LTE services will further expand Idea's Wireless Broadband network and propel the brand to an even higher growth trajectory, consolidating its market position."