Motorola was said to be one of the first handset maker to employ fingerprint scanners way before fingerprint sensors were mainstream, the company is planning on using it again on its flagship.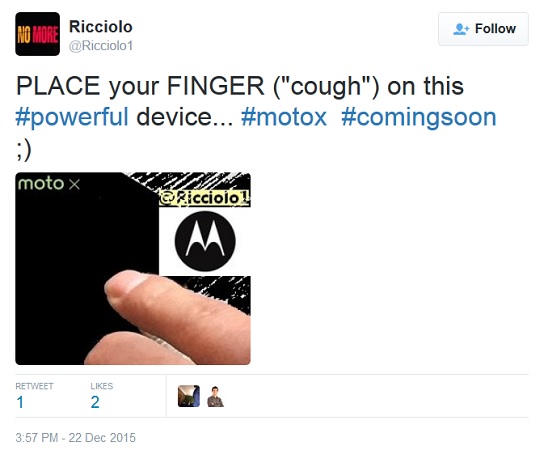 According to sources, the next gen Moto X would have a fingerprint scanner. While it is not clear where the scanner would be placed, there are higher possibilities of going on the back panel considering the handset doesn't generally use a Home button. However, given the placement of Motorola trademark logo on the back panel, the placement would be slightly difficult.
Given Motorola's first attempt with the fingerprint scanner, we also need to consider the possibility of the sensor being embedded in the power button. However, similar rumours also surfaced with the third gen Moto X and the Motorola made Nexus smartphone but we never saw the fingerprint scanner in reality. We should be hearing more details about this soon.