I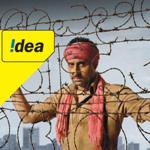 am sure you must have seen that Loooong Idea Cellular Ad in which Sirji (Abhishek Bachchan) suggests four people to use mobile phone to seek conversational help when away from home in a different state. Why am I referring about that Ad, You Ask? Well the reason is Idea Cellular has launched somewhat similar service in lines of that Ad, Idea has announced 'Language Helpline' which will offer conversational support to callers.
Idea's Language Helpline is available across all 22 telecom circles and in 16 Indian languages – Assamese, Bengali, Bhojpuri, English, Gujarati, Hindi, Kannada, Kashmiri, Malayalam, Marathi, Tamil, Telugu, Oriya, Punjabi, Rajasthani and Urdu. Language assistance will be offered on the most spoken language(s) in the circle. The helpline number is the Idea customer care number of that circle. The best part is as it is Idea Customer Care number so it can be accessed by Idea customer, offcourse, but people using Mobile operators other than Idea can also access this servcie.
Idea's customer care IVR has been revamped to incorporate the Language Helpline. Callers seeking assistance on language will be directed to the Language Helpline through the IVR menu in a user-friendly manner. A team of agents who understand and speak the local language have been deployed to assist callers.
Idea customers will be charged 50 paisa per 3 minute for calling the Language Helpline and normal call charges will apply for those who want to avail this service but are not Idea customers.
Here is a list of Language Helpline Numbers
Sr. No
Circle
Prod-Numbers
Language Support

1

Andhra Pradhesh

9848012345

Telugu

2

Madhya Pradesh

9826012345

Hindi

3

Maharashtra

9822012345

Marathi

4

Gujarat

9824012345

Gujarati

5

Rajasthan

9887012345

Rajasthani

6

UP(E)

9889012345

Bhojpuri

7

UP(W)

9837012345

Hindi, Urdu

8

Mumbai

9702012345

Marathi

9

Delhi

9891012345

Hindi

10

Haryana

9812012345

Hindi

11

Himachal Pradesh

9882012345

Hindi

12

Bihar

9708012345

Hindi

13

Orissa

9090012345

Oriya

14

Karnataka

9844012345

Kannada

15

Punjab

9814012345

Punjabi

16

Tamil Nadu

9092012345

Tamil

17

Kolkata

9088012345

Bengali

18

West Bengal

9093012345

Bengali

19

Jammu & Kashmir

9086012345

Kashmiri

20

NESA

9089012345

Hindi, English

21

Assam

9085012345

Assamese

22

Kerala

Prepaid 9847112345

Postpaid 9847012345

Malayalam