Idea expands its 3G services in Himachal Pradesh, covering Dharamshala, Mandi, Sunder Nagar and Mcleodganj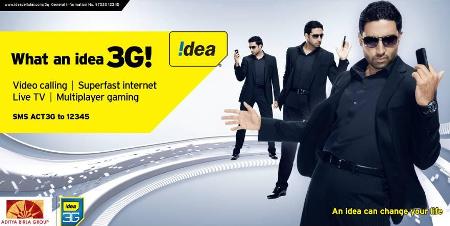 Idea Cellular has now announced and extended its 3G services in Himachal Pradesh. The service is now available in cities including Dharamshala, Mcleodganj, Mandi and Sunder Nagar.Local customers as well as tourists can access to various services including faster Internet, Video Conferencing, Mobile TV, IdeaMall Application Store, besides many other infotainment services.
 Idea's 3G services will offer the best mobile experience in downloading songs, streaming videos on YouTube, streaming audio, photo updates on Facebook, mail and other online media, movie downloads, watching mobile TV, e-mailing with attachments, blog postings, viewing photos, and Flash & HD Gaming. Idea 3G users will experience speed upto 21 Mbps on 3G handsets, and higher speed on other devices depending on the device capability. 
Speaking about the 3G expansion in the circle, Mr. Anish Roy, COO – Punjab, HP and J&K, Idea Cellular, said: "Idea has constantly endeavored to empower the people of Himachal by making mobile services available across the Himalayan state. Idea subscribers in Dharamshala, Mcleodganj, Mandi and Sunder Nagar will now get an opportunity to experience high-end data services such as Video Conferencing, Idea Mall Application Store, Mobile TV, Video on Demand, and high-speed Internet Browsing with ease and convenience of use."