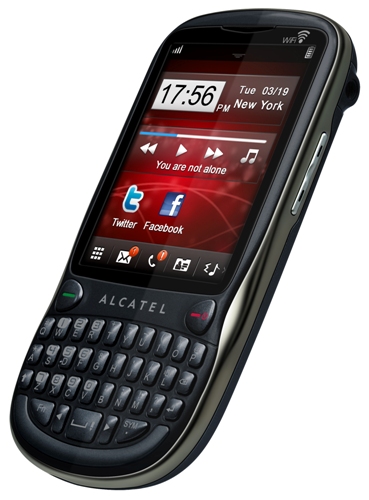 Mobile handset makers Alcatel ICE3 has launched the OT 806 D in India which had recently won the 'Most Impressive Radiation Free Handset' award in the FIEO Telecom Technology Awards.
The handset has a SAR level of only 0.67 Watt/Kg (averaged over a volume of 10 gram of tissue, for head), making it a truly safe phone. SAR (specific absorption rate) is an indication of the amount of radiation that is absorbed into a head whilst using a cellular phone, the higher the SAR rating the more radiation that is absorbed into the head.
The features of the handset include Dual SIM, 2.8 inch TFT touch screen, full QWERTY-keypad, Wi-Fi Generic Push Mail, Onscreen Widgets, 2.0 MP Camera, Music Player, Expandable Memory up to 8GB, Bluetooth, Web Camera with modem, and FM radio etc. The battery rates at 850 mAh Lithium Ion battery gives 9 hours of talk time and 650 hours of stand-by time. The phone also enables the user to use all social networking sites like Facebook, LinkedIn, and Twitter, enabling constant access and updates.
The handset is priced at Rs. 4499/- and is available across India.