Idea extends its network and becomes the largest 3G provider in UP West and Uttarakhand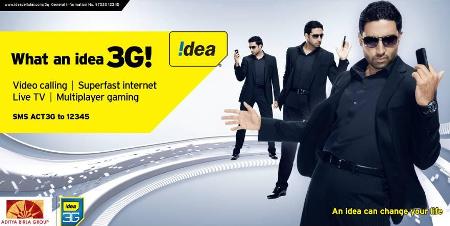 Idea Cellular has become the largest operator in UP West & Uttarakhand by extending its 'Gold Standard' 3G services to cover all major towns in the region. Idea's 3G services are now available across 128 towns in UP West & Uttarakhand.
Idea has now introduced a range of attractive offers, including 'Double Dhamaka' to enable mobile users in the region to enter the world of 3G. This new Double Dhamaka is a prepaid recharge pack of Rs. 58 which offers 200 MB of free 3G data along with other talk time and tariff benefits.