IMImobile powers India's first 3G mobile VAS experience for Aircel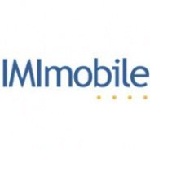 IMImobile demonstrated its technological strength by successfully powering the mobile VAS experience on India's first private operator 3G experience zone launched by Aircel. IMImobile's DaVinci 3G Services deliver video on demand through streaming, subscription and download to video portal users and enables them to access their favorite video content through an easy to use interface. Further, as the video portals provide visual prompts, service discovery, navigation and catalogue browsing are greatly streamlined enabling end users to discover content and services best suited for them.
The IMImobile DaVinci Video on Demand solution includes an integrated Device Repository that gives detailed information on not only the supported codecs but also the maximum quality of audio/video content supported on a given device. As a result, the solution selects only the best possible content for streaming to the consumer. The video content is published in different categories and made discoverable through features such as full text search, automatic recommendations, top rated content, and top viewed content along with promotional videos. This ensures that consumes can not only view popular content but also discover the content they are most likely to enjoy.