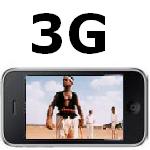 India has one of the fastest growing telecom sector in the world. Reduction in tariff, low cost handset, value-added services and initiatives taken by the government are some of the main factors fueling growth in the Indian telecom market. The uptrend in growth is expected to continue in near future owing to the lower teledensity which currently hovers at around 40-45%. Low teledensity encourages telecom operators to spread their services in untapped areas which will help in raising the number of mobile subscribers.

According to Rncos' research the number of 3G subscribers in the country will grow from 2010 to 2013 to around 60 Million. There is a wide gap between the teldensity levels in the urban and rural areas. Rncos carried out research and analysis of the present and future trends in the Indian 3G market and has come to a conclusion that the deployment of 3G services nationwide will play a vital role in bridging this huge gap.

At present, only two Operators BSNL and MTNL are providing 3G services. What do you think, can India have 60 million 3G subscribers by 2013?