Earlier this week, we told you that Instagram was likely working on Portrait Mode feature that would let you take photos with blurred background in Stories. At that time, there was no word from Instagram about this feature, but now, this Facebook-owned company has confirmed that it is indeed testing this new feature.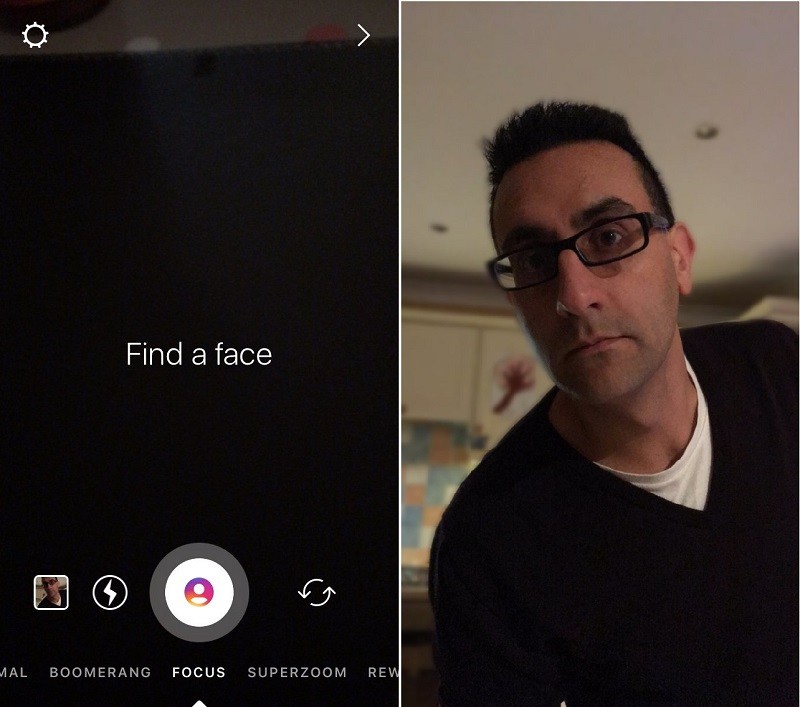 This new Portrait Mode is called Focus, and, it can be accessed by swiping on the Instagram Stories camera shutter button. This feature is also rolling out to select few users at the moment, and, when you switch to it, it asks you to "Find a face" so as to take photo with blurred background (refer the image to the right above) that you can upload to Instagram Stories.
As you can see, this Portrait Mode called Focus currently doesn't work as perfectly as the Portrait Modes in other top-end smartphones do, but, we are hopeful that it will get better over time. While smartphones with dual camera (and the Pixel 2, even with single camera) do come with support for Portrait Mode, Instagram's in-app Portrait Mode will be useful to those who own a smartphone that doesn't support Portrait Mode.
When asked to comment by TechCrunch, here's what Instagram said, "We are testing a camera format that lets you easily capture artistic quality photos and video, as another way to improve the experience on Instagram and make it easier to share everyday moments with the people who matter to you."
Well, I have received this Focus mode in my Instagram app, but some of my colleagues haven't received it yet, hence, it looks like a server-side roll-out which means updating to the latest version of Instagram won't get you this new feature.
Having said that, once Instagram is done testing the Focus mode, it will be rolled out to all the users across the globe. Until then, you will have to wait.