While Instagram has become very popular amongst the youth, the company has now released another app called Boomerang.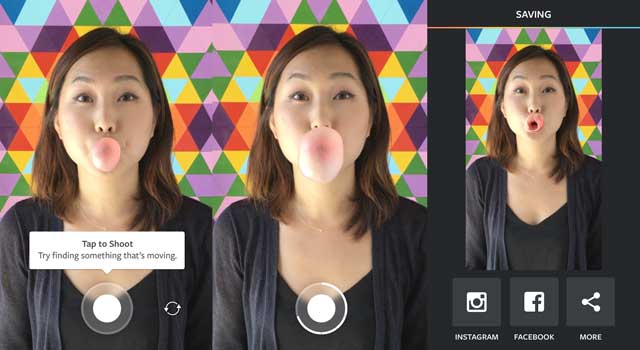 Instagram has announced the launch of the Boomerang app for Android and iOS. The standalone app creates GIF-Like looping videos by combining photos into one-second videos that play in a loop. Interestingly, the app doesn't require an Instagram account and doesn't even ask the user to log in to use the app.
The Boomerang app creates a mini video loop with just one click by combining one-second burst of five photos. Surprisingly, the app still doesn't have support audio. The photos can be taken in portrait or landscape mode. The video loop is saved on the phone's camera roll by default and can also be directly shared on Instagram and other social networks.
Download Boomerang from Instagram from the Google Play store or Apple App Store