Instagram now lets users switch between multiple accounts on the same device. This feature hasn't officially been rolled-out as it still is in beta testing phase.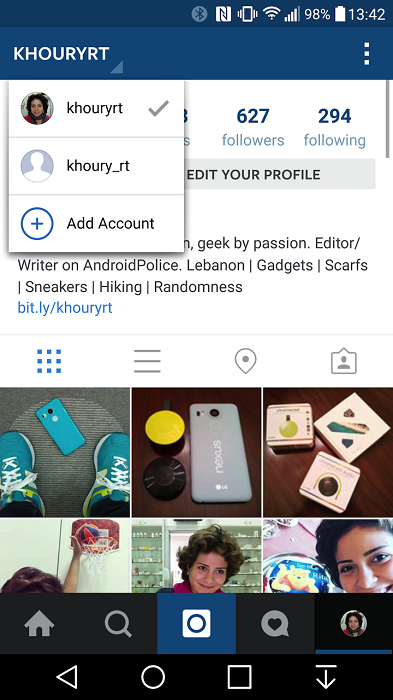 The ability to add multiple accounts and switch between them is literally a useful feature. For whom? Well, this feature is very much of a boon for those who have multiple Instagram accounts, say one account for business purpose and the other for personal use. Especially social media managers who keep juggling between multiple social networks endorsing their company's brand.
How to use multiple accounts in Instagram on same device?
Step-1: Go inside Options
Step-2: Scroll down below the About section.
Step-3: Under the Clear History option you there will be an "Add Account" option. Tap on it, fill in the details, log in, and you are good to go.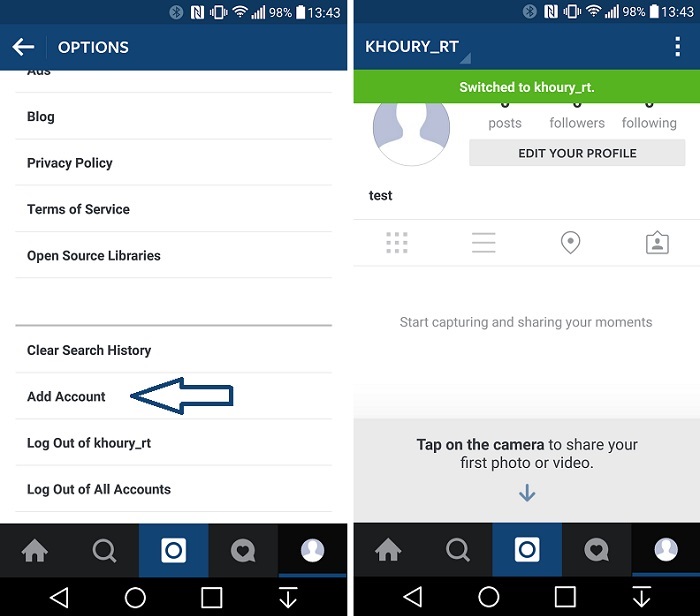 Step-4: After you are signed-in with another account, you will be able to see a list of multiple accounts you are signed-in with and switch between them. You can do so by tapping on the selector placed on the top-left of your profile page.
You also get a confirmation in a green label when you switch to another Instagram account. Though this feature is not been rolled-out officially by Instagram, you can give it a try by installing the 7.12.0 apk version of Instagram for Android. As of now, this feature is only available for Android users, there's no information regarding the availability of this feature on iOS.
Instagram hasn't made any official statement regarding the official roll-out of this feature. Also keep in mind, that this feature is still in beta testing phase, so the app may or may not work properly.
You can give it a try at your own risk by downloading the app's apk file from here.