Instagram recently updated its Android and iOS apps to support multiple accounts, and now, Instagram is all set to roll out a new feature which will show the number of times a video has been watched.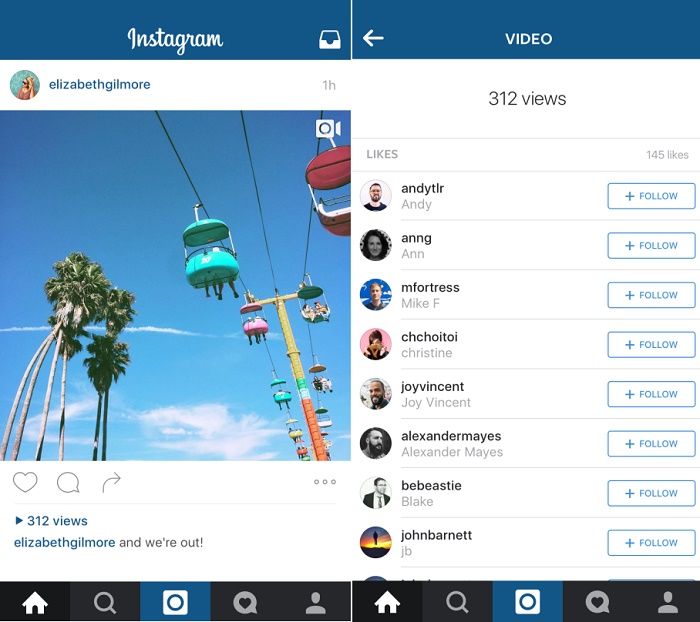 Being able to see how many times a particular video is watched becomes useful, especially for those who are into marketing and promotion. This allows you to see which video has been popular among the users and which hasn't.
After this feature has been rolled out by Instagram, users will be able to see the view count of the video. The view count will be visible under the video where likes were shown before.
"Since launching video two years ago and introducing Hyperlapse and Boomerang, you've made video storytelling on Instagram take off. Whether sitting front row at Fashion Week or spending a day on the beach, nothing brings moments to life like video. Adding view counts is the first of many ways you'll see video on Instagram get better this year." wrote Instagram on its blog.
So, are you excited about this feature?