With leaks of the iPhone 5 parts continuing to flow in we now see a collection of almost all the hardware components leak courtesy iColorOS.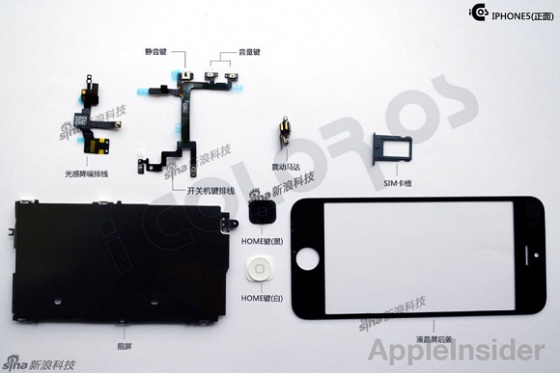 This collection of parts includes the volume rocker, protective shield, Black and white colour home button, new taller 4 inch front panel and much more.
Also included in the parts is the SIM Tray which seems to be smaller than the one on the micro-SIM tray that arrives in the iPhone 4S. This new SIM Tray seems to be made in compliance to the new nano-SIM design that was approved by ETSI recently.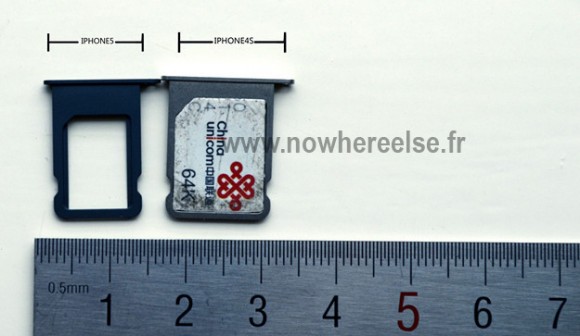 Until now the rumoured specs of the next iPhone are 4 inch screen with a display resolution of 1136 × 640 marking a shift in an aspect ratio to 16:9. Also included in the changes is a smaller 19 or even 8 pin connector rather than the current 30 pin.