We recently interviewed Mr. Alap Ghosh, Head of Sales for Mobango, the country's largest independent free app store. Alap has worked with several mobile innovators like Enpocket (mobile advertising) and Activemedia Technology (mobile loyalty) and is a veteran in the operator and consumer mobile applications domain. Having the experience of building and marketing large scale operator grade applications and nation-wide mobile marketing and advertising campaigns across hundreds of brands, Alap sees demands for great mobile applications in India rising to new heights, with smarter cheaper devices, mCommerce and technology savvy brands leading the way.
Here is the complete interview with Mr. Ghosh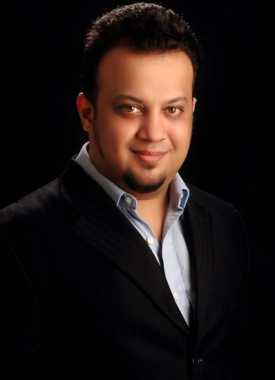 How did the app rage start? Who is the pioneer?
I would say Apple as a pioneer and their release of the iTunes App Store for iPhone and iPod Touch on July 10, 2008 formed a major turning point in the direction of mobile application development. Mobile applications are around for a very long time. SMS services were apps in their most rudimentary form. It was only when Apple made people realize the need for entertainment and activity on the move and made developers realize the revenue potential is great quality applications did apps really take off.
What are the new trends in the app space?
Social connectivity is definitely a flavor of the season for applications. Apps have increasingly shown the capability to connect with and interact with a per group or social influence circle from within an app. This trend is at its peak now. Developers are experimenting with the right mechanisms to deploy social features within their apps.
Mobango has a unique business model called the Pay Per Download, which are the emerging business opportunities?
Pay per download (PPD) is a model that allows app developers to gain maximum return of investment on their user acquisition. Large developers have an evolved practice of buying media in the form of banners and text ads on mobile phones to inform users of their application and have them download it. This, however, lands up being expensive since there is no guarantee that the user who is seeing the ad is interested in the app. There is also no assurance that once a user clicks on the ad, they are interested in the application. Worse, some users might not even have downloaded an application before thus being unable to download at all. App stores attract audiences that are pre-trained in downloading, installing, using and rating applications. App store users are hence the best people to market new applications to. Mobango further eliminates all media buying risk by offering the developer Pay Per Download where the developer pays only for a successful download and not for clicks or ad displays. PPD is offered by many app stores, thought Mobango's differentiation is that it is platform or geography agnostic.
Mobango generated 200,000 downloads (DLF IPL app) in 10 days, were there any social media initiatives. Tell us about the traffic on Mobango.
Unlike most common app stores, Mobango offers FREE content, mobile storage (through WAP Locker features) and apps. Users have never needed to pull out their credit cards to get an app or a piece of content from Mobango. Because of this, users coming to Mobango are not only habitual application consumers that are driven by need and necessity. Mobango has a healthy mix of casual and serious users that are looking for entertainment in the form of games, videos, themes, ringtones and wallpapers as well as functionality through apps. This gives our advertising developers a greater and more varied mix of audiences for their apps.
What are the latest innovations we will see in the near future?
We're very optimistic in seeing apps that feature hardware functions like gyro sensors, accelerometers  GPS and NFC. We're also hoping that with ad platforms like VServ, who happens to be a close Mobango partner, we will see a lot of paid features and advanced levels in games becoming free to the user. We're expecting a slew of unified messengers that are promising to reduce clutter and provide social messaging integrated into handsets. These are exciting times for mobile app lovers.
 
What are your investment/expansion plans?
Mobango is investing a lot of time and energy in building a great user experience and introducing new product functionalities that enable users to search and discover their applications and content more quickly.   We are evaluating a set of partnerships around advertisement revenue models.  Some of these discussions are preliminary and confidential, and we will share an update shortly.
What is the future of mobile advertising?
Mobile advertising on the whole has still to go through a phase of rationalization where stakeholders will have to relook at their plans and motivators and come up with a fresh approach. The publisher acquisition frenzy for WAP has just slowed down with major participants having hoisted their flags. The new wave, which is of most relevance and shows most promise to us, is in-app advertising. Though very nacent, in-app advertising offers a larger, more captive display area with potential rich media capabilities like video and audio accompanying display. Further, advertiser data collection, feedback and social media interactions built in, in-app advertising could drive the next wave of consumer satisfaction on the mobile, using better apps and games reaching markets for free, subsidized by advertising.
Your views on 'free content drives mobile app market'
We believe that a store that sells just one kind of product, strains that single product line with the entire responsibility of attracting consumers and bringing retailers and advertisers good returns. We offer apps, games, videos, ringtones, wallpapers and very soon, free music and movies. Our goal is to make sure our users may never need to go to another mobile destination again, for any reason or purpose. If asked how close are we to our goal, we're the world's largest mobile user content and rich content app-store community. I'd say we have our goal firmly in sight.
We hope you enjoyed reading it.