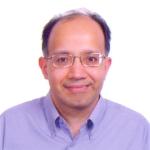 Mr. Rajesh Jain is Founder and Managing Director of Netcore Solutions Pvt Ltd , the company behind MyToday SMS SuperStore. MyToday is a web and SMS-based service where you can subscribe to premium SMS updates on over 200 exciting topics, from Bollywood to Breaking news, from Home tips to Health advice, from Spirituality to Self-improvement, from Puzzles to Politics and much more.
Mr. Rajesh took some time out for us to answer a few questions about MyToday SMS SuperStore

.
Why did Netcore introduced Premium (Paid) version of MyToday?
Our focus is on direct-to-consumer services. There is so much more which can be done with SMS. We want to create a publishing and micro-payments platform through MyToday that can spur innovation, create new monetisable moments for publishers and content providers, and present consumers with a much wider array of choice. Much like the AppStores have done.
Is the Premium version of MyToday ad-free?
Will Free version of MyToday be discontinued in near future?
We haven't yet made a decision on the Free services.
Why should one subscribe to SMS Channels available on MyToday Store?
Amazing Content. Fantastic Choice. Incredible Pricing!
What are the target number of subscribers you are aiming by the end of this year for MyToday Store?
This is a unique model and a first-of-its-kind service. We will take it month-by-month to see how it grows. The opportunity for such services is very large, but there are many things that need to fall in place for them to succeed. Our focus is on making that happen. If we can provide a very good experience for consumers with the content and the publishers via the platform, then we can create a positive feedback loop in the months to come.
Users sometimes find it convenient to pay for such services directly from their main balance, in case of Prepaid users, and charges added to their bill, in case of Postpaid user. But such payment option is not available as of now. Why so?
By going through operators for mobile payments, we would have ended up pricing services at 6-7 times their current price points. So, we decided to focus on value for consumers, even though we recognise that there are a few extra steps they will need to take to make the payments. We have provided multiple options to pay – and we will continue to grow those.