Intex to launch Firefox OS smartphone on August 25; To be priced below Rs. 2000
While Spice has earned the title of the first Indian smartphone vendor to offer the Firefox OS smartphone, Intex is set to follow suit early next week.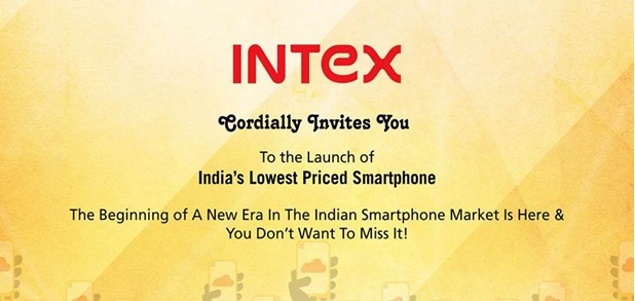 Intex has started sending out press invites for the launch of the company's first Firefox OS phone, which is scheduled to happen on August 25. While the phone may certainly not be the first one, the company is claiming that it would be India's lowest priced smartphone. Company officials have revealed that the handset would be priced way below Rs. 2000, easily making it the most affordable smartphone in the country till now.
Just yesterday, Spice announced the Fire One at Rs. 2299 but with Intex set to enter the market with a handset priced below the Rs. 2000 price range, we can expect the already hostile Indian smartphone market to further explode. While Android smartphones are easily available starting from Rs. 4000 onwards, the Firefox OS smartphones could spin the wheel faster.