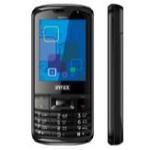 Intex has launched India's first 2G phone with live video chat facility. INTEX IN 4470, price at Rs. 3650, is a Dual SIM (GSM+GSM) phone rendering it as the only Dual SIM phone in market allowing video conference.

The feature has been named as "UM (U & Me) Chat" allowing a maximum group of four people to have a live voice, video and text chat with each other. This becomes possible when all the users have INTEX IN 4470 with GPRS activated SIM .The phone has two cameras and both can be used for capturing front and back visuals in UM chat, video recording and still photography.

The phone supports surfing of social networking site- Facebook, and Google & Yahoo web portals. One could also protect access to phonebook, messages, call history, camera, file manager, e-book reader & calendar by keying in a password.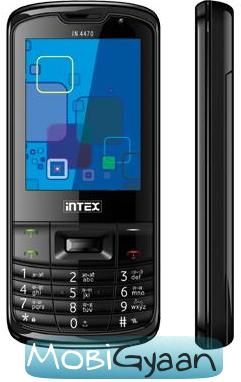 It has FM radio, audio and video player, pre-set audio equalizers, Bluetooth, PC synchronization/suite, WAP, mobile tracker, call recorder and expandable memory up to 4GB. It provides upto 5 hours of talk time and upto 180 hours of standby time. Last but not the least it's a multi-lingual phone with user-interface and SMS facility in Bengali, Arabic, Hindi and English.