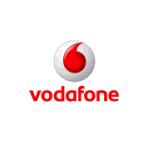 Vodafone has officially launched its Mobile Applications Store in India. Though Vodafone Mobile Application store was started on 15th February, 2010 in India, Vodafone waited for 10,000 + downloads to happen before officially announcing the launch.

Vodafone Mobile Apps Store offers over 800 applications under various categories like Entertainment, Utility, Finance, Social Networking, Games, etc. These are a mix of Indian and internationally developed applications and serve a diverse range of functions from daily utilities to pure entertainment. The Vodafone Mobile application store will be regularly updated and applications will be added continuously.

Vodafone Mobile Application store has already introduced improved convenience features such as 'tabbed browsing' with Newest Apps, Top Apps and Just for You Apps which offer a customized set of applications as per consumers' preferences. While browsing, all the relevant information about the selected application will be mentioned upfront for the convenience of the customer.  The store also features promotional banners featuring the hottest apps in the store, while a strong search engine enables customers to quickly locate what they are looking for.

The application store is available to customers through data enabled handsets. Customers can send a message APP to 111 (toll free) and also access the store through the portal Vodafone live! by clicking a link on the home page. Over 15% of applications are available free of charge while the majority of paid applications are priced in the range of Rs. 5 to Rs. 30.

Vodafone Mobile Application store has been launched along with global partners Arvato Mobile, a global digital content logistics and service delivery platform provider.