Intex announced a new handset called Sense which is a touchscreen phone with a 3.2-inch display and a vast number of apps and games. It comes with the Intex Application Store, the WStore, and is preloaded with 41 International and popular games (Doodle Jump, Angry Birds, Gears of War, Need for Speed, Gogo Box, Guns & Glory, etc). The phone also has some books stored inside, ranging from classic to fiction and from thriller to general science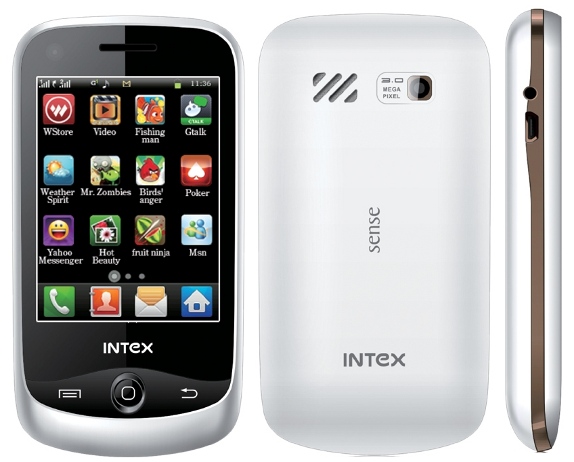 On the hardware front, the phone has an inbuilt memory of 79 MB and comes with a 4GB microSD card (expandable to 16GB), torch light with Dual LED, a 3 megapixel at the back and front 1.3 mega pixel camera, Bluetooth, EDGE, FM Radio, and a 1450mAh battery.

It also features support for Hindi language motion sensor, dynamic wallpaper, messengers, King movie and sketch notes, etc.
The Intex Sense is priced at Rs.3,690 and is available in black and white colours.