Intex Technologies launches India's first projector mobile phone – 'V.SHOW'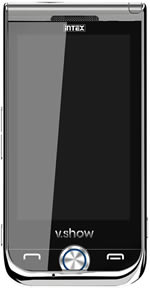 Intex Technologies today announced the launch of INTEX 'V.SHOW' – a mobile handset with an inbuilt projector. This is India's first projector phone to be launched by a domestic mobile handset company. Earlier Samsung also launched the projector phone – Samsung Beam (First Projector Phone in the world) in Singapore.
It enables the user to project movies, pictures, music videos (saved in the phone and from Internet) and other Internet content up to 61 inches of screen/wall with a high intensity projection of 10 lumens and QWVGA resolution. Projection can be enjoyed up to a distance of 12 ft (between the screen/wall and the phone). Intex claims that it has which allows user to watch a film for as long as three hours and a film quality of 25 Frames Per Second (FPS).
The phone is a touch-screen Dual SIM (GSM + GSM) variant and has another coveted feature – Dual Screen mode (phone screen mode and projector screen mode are simultaneously active). It comes with Dual Camera and a Dual Card memory slot of 8 GB each to expand the internal memory of 64 MB.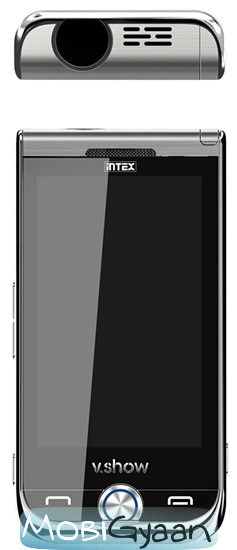 It has clarity adjustor (present just below the projector lens) to modify the distance and quality of images. One can also convert the screen output from portrait to landscape and vice versa. It is FM radio (wireless and wired) enabled, with GPRS connectivity and has an 3.2 inches super color, dust resistant touch screen.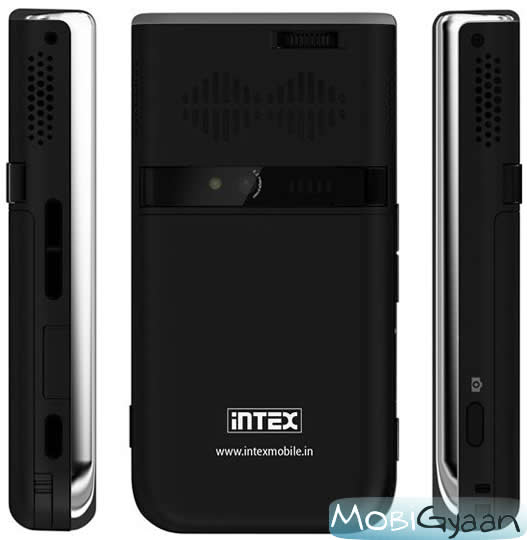 Intex V.Show is priced at Rs. 16,000.