Invites for next-gen iPad being sent by Apple for 7th March
The rumours have been on for quite some time now, and it seems that Apple is finally going to list the curtain for us. News is coming that Apple has confirmed a press event which will be held on the 7th of March and you no prizes for guessing, but it will be the unveiling of a new iPad. (We aren't calling is iPad 3, cause it just might be the iPad 2S)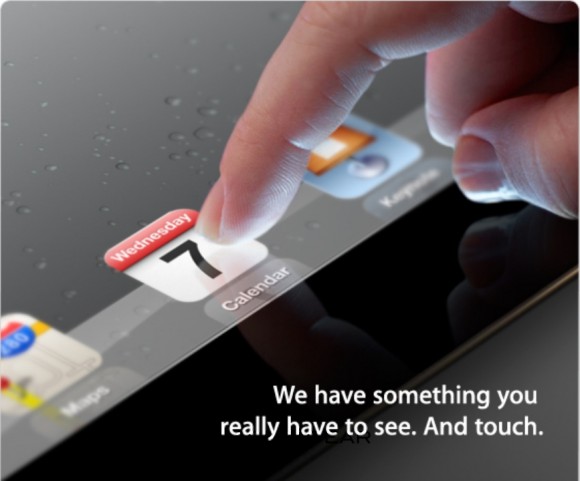 The invite says "We have something you really have to see. And touch." Now this is promising as it suggests a brand new retina-display with an awesome display.

From what we heard last, this new iPad might have a new 2048×1536 resolution display and an Apple A5X/A6 processor. But you never know, with all the quad-core wizardry going on, Apple might pull off something in the same category. Also there might be LTE-radio onboard just for that awesome data-speed it offers.
So put your seats belts, wear your helmets and get ready for another ride courtesy Apple.