Last night Apple made the 7.9-inch iPad Mini official and it is out there to target the likes of Google Nexus 7 and the Kindle Fire and more.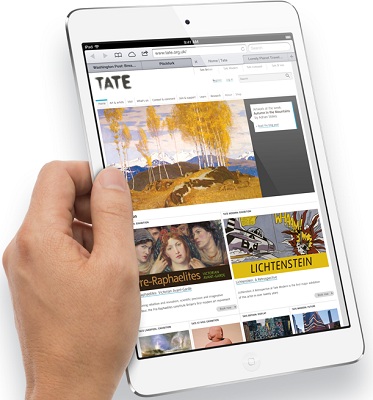 We can easily notice that the bezel of the iPad Mini is much thinner on the long edges when compared to the 9.7 iPad and this was great as users get more space to use on the screen but this could result in false triggering while using the Mini.

In the iPad, the bezel is actually used by users to hold the iPad and then use it conveniently but things have changed with the iPad Mini. To avoid the false triggering while holding the Mini with the thumb, Apple went on to tweak the

iOS

which can now detect if the tap is intentional or not.
 
Apple has also pointed out this on its iPad Mini page that the OS has been tweaked:
 
Rethinking the screen meant we also had to rethink the software behind it.

iPad

mini intelligently recognizes whether your thumb is simply resting on the display or whether you're intentionally interacting with it. It's the kind of detail you'll notice — by not noticing it. And it's a great example of how Apple hardware and software work together to give you the best experience possible.
 
So Apple was well aware that such a situation would definitely arrive when the iPad Mini is launched and thus they rolled out the

iOS

6 with the improved multi-touch feature and so all devices running on

iOS

6 get this feature too.

So there are no chances that while you hold the iPad Mini, an unwanted command is triggered on the screen which is a great feature.
 
The guys at

iDownloadBlog

have a video for us explaining the difference and how the

iOS

6 understands the hold by a thumb and the screen still works. Catch the feature in action in the video below.