iOS still behind Symbian in smartphone sales? [Study]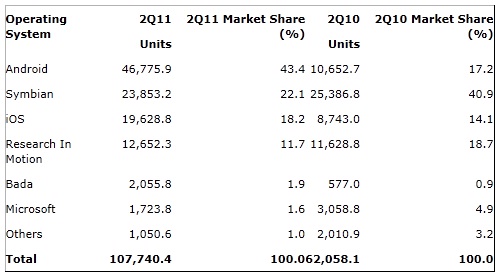 According to a study by Gartner, Apple is still a bit behind Nokia in the number of smartphones sold to end users. Symbian stands at 23.8 million units while Apple is at 19.6 million units, a difference of about 3 million for Q2 2011. However Apple beats Samsung and Nokia in shipment numbers.
Offcourse, Android is still the leader with over 46 million units sold in just one quarter. Others in the competition included RIM, Samsung's Bada and Microsoft's Windows Phone all taking fourth, fifth and sixth spot respectively.