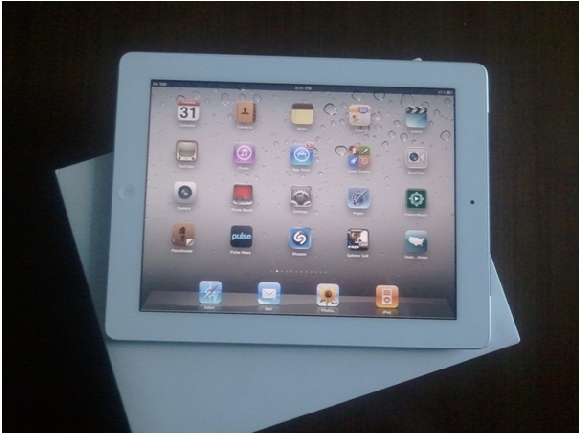 An year after the iPad, Apple launched the iPad 2. Faster, thinner, lighter. The original iPad created an all new tablet industry which was subsequently entered into by various Android manufacturers, some with better specs but not necessarily better experience. Apple's aim has always been to make the word 'iPad' synonymous with 'tablet'. Does Apple succeed in this objective with the iPad 2? We find out.
Specs, Look & Feel
The iPad 2 brings both a performance upgrade and a redesign. The tablet is powered by Apple's A5 SoC with a dual core 1GHz ARM Cortex A9 processor, PoverVR SGX543MP2 graphics and 512MB RAM. The screen is the same 9.7 inch LED IPS display that we have seen on the original iPad
Needless to say, as advertised, the iPad is thinner & lighter than its predecessor. But it looks very much like the original iPad. The position of the iPad's buttons and ports are more or less retained too. There's a sleep/ wake button at the top right, a standard headphone jack at top left, a volume rocker and a sliding switch that is configurable to lock screen orientation or mute alert sounds at the top of the right side, a 30-pin dock connector port at the bottom, & a home button at the bottom of the front face.
Cameras and FaceTime
The cameras were sorely missed in the original iPad but the iPad 2 finally gets a camera. In fact, two of them. The front facing is for FaceTime while the rear camera is for taking snaps. The FaceTime experience is very good though we would like it to be supported over 3G too in the future. The rear camera isn't that impressive for taking pics but you wouldn't want to be seen taking party pics with a ~10 inch tablet anyways! And it can record 720p videos for the records!

Apps
The iPad like most Apple products is all about apps. And the app that really stands out from the crowd is Flipboard which converts various data sources such as Facebook, Twitter, Google Reader & Flickr to a magazine format. The animation used to display flipping of pages is superb & gives you the impression of browsing through pages. This is the app that truly justifies the very existence of an iPad. If we were ever told that we could use the iPad with just one app, that app would be Flipboard without any second thoughts!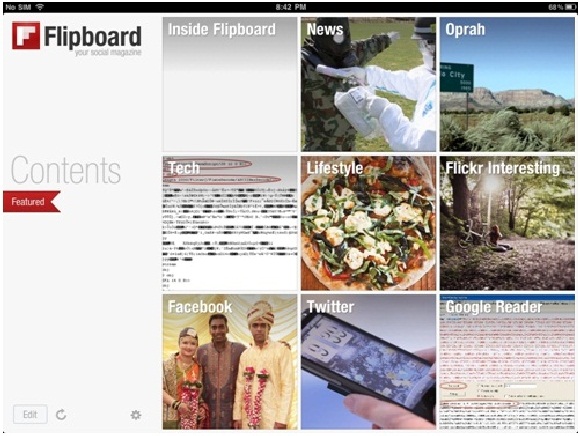 It has never been more fun to read your Facebook newsfeed than through Flipboard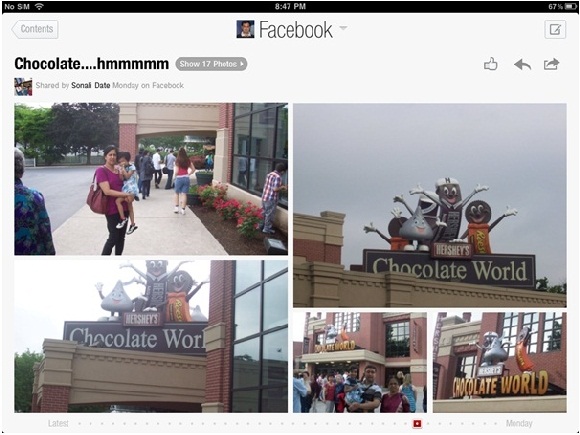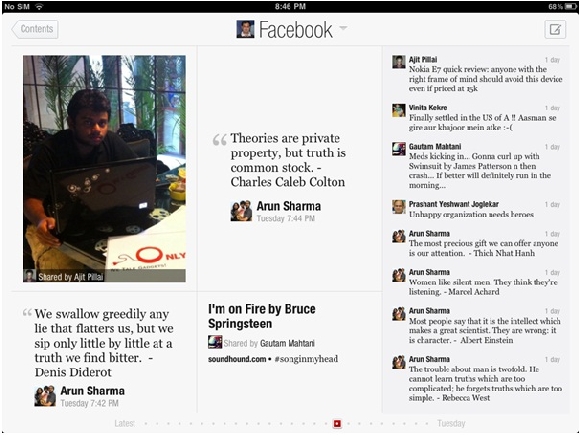 Reading your Twitter timeline is fun too!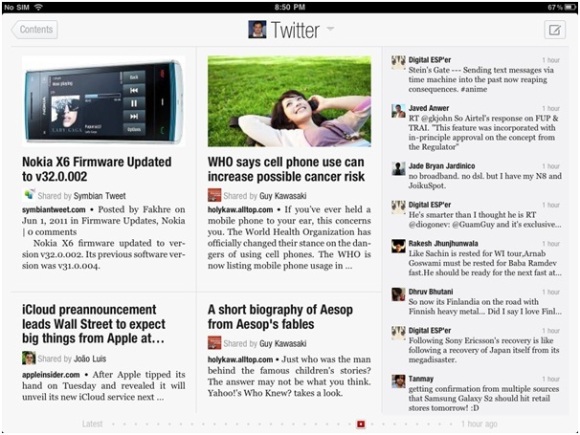 And Google Reader news doesn't feel boring anymore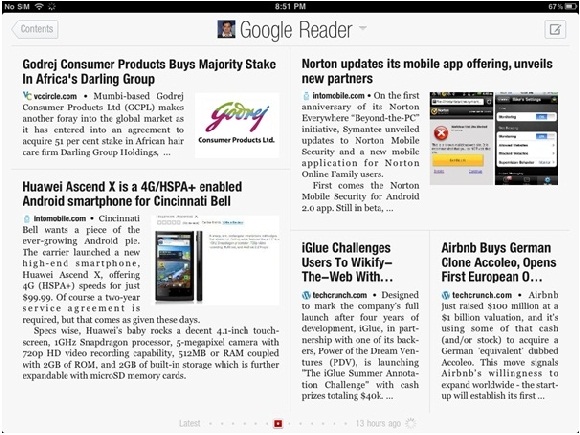 Moving on with other apps, Twitter for iPad is very polished & has push notifications that iOS fans are now quite used to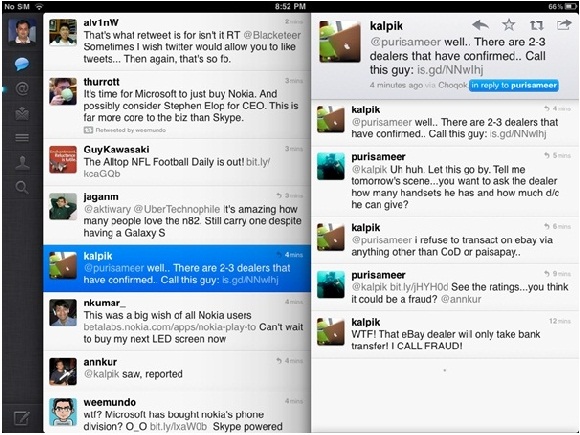 Garageband converts the iPad into a musical instrument and allows you to produce songs in a fun way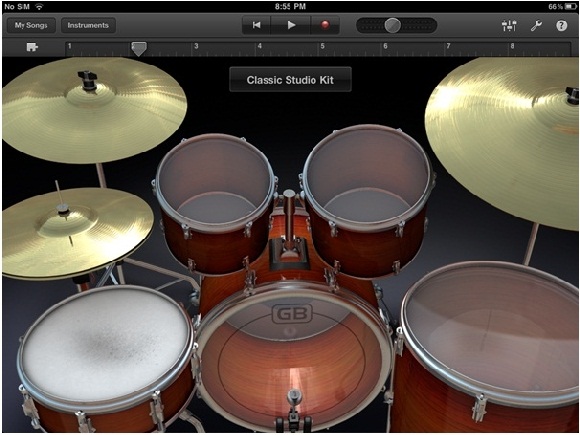 Like in the original iPad, Apple's suite of paid iWork apps, Keynote, Numbers, & Pages are available on iPad 2. All 3 apps come with sufficient number of templates to create documents on the move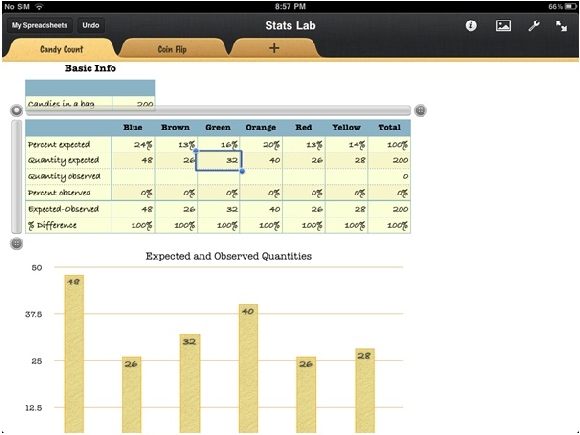 You can watch live TV on your iPad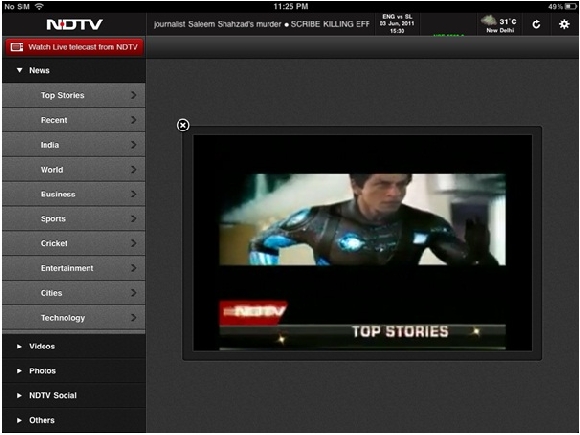 And who needs to buy newspapers when you can read them this big! (Note the 'iPad Edition' on top. Cool!)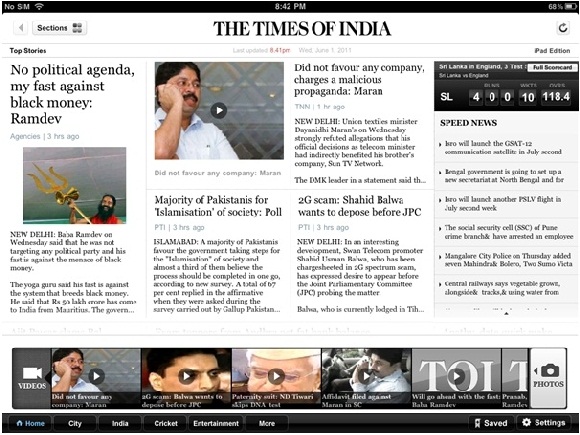 Unfortunately Facebook for iPad is not available. So you have to make do with the iPhone app for now. However an iPad version is expected soon. One thing to note here is that if an iPhone app is not available for iPad then your only choice is to use an upscaled version of the iPhone app on iPad which doesn't look that nice. See for yourself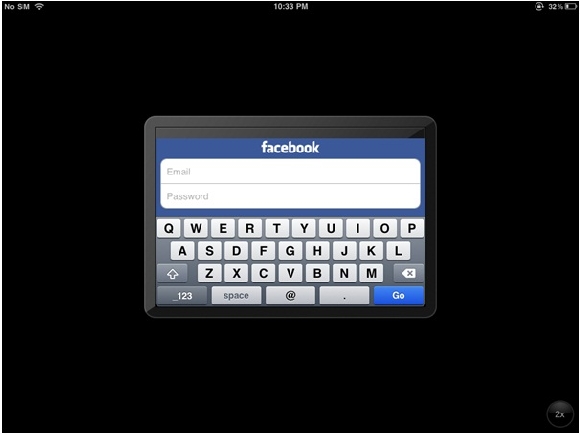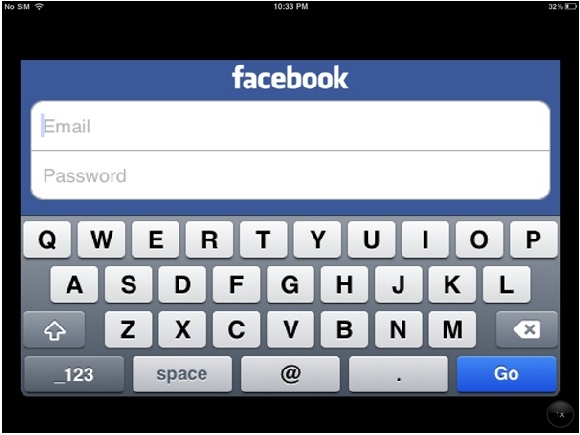 Browsing, Email & IM
You don't need a laptop to browse websites anymore when you have the iPad 2. Unless you need Flash of course. You can bid goodbye to browsing mobile versions of websites while on the move.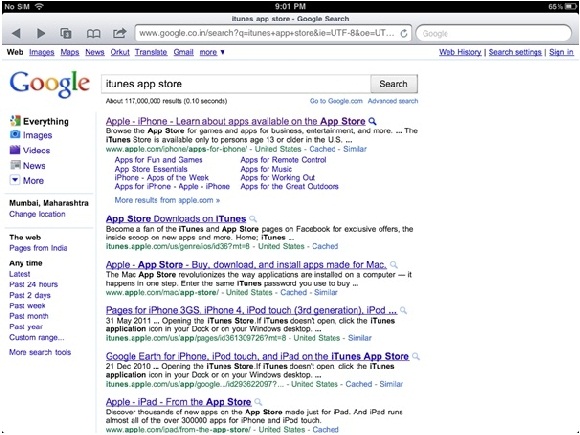 Email on the iPad is well taken care of by the built-in email app while Instant Messaging is taken care of by apps such as imo.im
Gaming
Apple has emphasised graphics performance on iPad 2 and also introduced a gyroscope for 3-axis positioning. It's safe to say they are taking gaming very seriously. The abundance of games found in the App Store ensures that gaming on the iPad 2 is a pleasure. Many developers have already updated their games to take advantage of the better processing and graphics on iPad 2
Movies
Watching movies on the iPad can be fun except for the fact that the iPad has an 4:3 aspect ratio which is not ideal for most movies. Moreover, out of the box Apple only allows you to use regular MOV & MPEG movies to be watched in its movie player. To watch DivX movies, you may need to install free apps such as OPlayer HD or purchase paid apps such as AVPlayer since the ubiquitous VLC Player has been long removed from the App Store due to legal issues. We unfortunately could not test our DivX movies on the iPad 2.

Text Input
Can a tablet be a notebook replacement? In most cases, it can't. But just in case you want to use it as one, the crucial aspect is how fast & efficient the input system is. We tried typing fast on the iPad with 2 hands as we would do on the physical keys of a laptop. Surprisingly we could type quite fast on the touchscreen qwerty & the auto-correct system in action meant that we didn't need to correct our spellings many times. We were more than happy with the typing experience on iPad 2.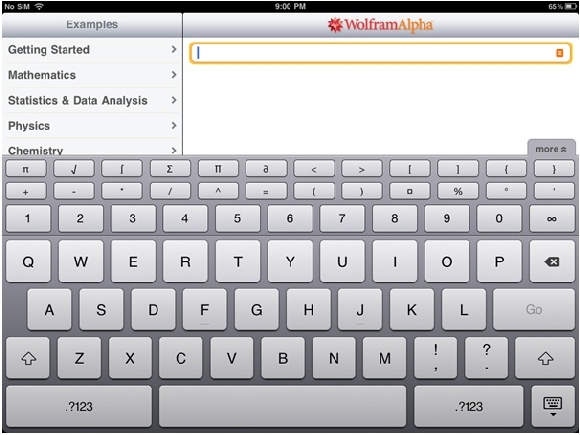 Battery Life
Despite boosts in processing power, iPad 2 retains the same ten-hour battery life as in the original iPad. In nearly a week of use, we never felt let down by the battery.
Smart accessories
Smart accessories
With the release of the iPad 2, Apple is also releasing several accessories related to the iPad 2. Most notable is the Smart Cover that magnetically sticks itself to the side of the iPad 2 and protects the front, locking and unlocking the iPad when you open and close the cover. You couldn't put on the Smart Cover wrongly even if you wanted to! Pretty neat!
The Apple Digital AV Adapter gives the iPad 2 the ability to output HD video and mirror its own screen. This can be quite useful in giving you a better experience in watching movies & gaming.
Should you buy or upgrade?
In terms of use cases, the iPad 2 can be used for web browsing, gaming, reading eBooks & newspapers, watching movies, etc. We must mention here that reading any stuff feels great on the iPad. Be it newspapers, eBooks or just your Facebook newsfeed through Flipboard.
The list of disadvantages of any iOS device is the usual long read. Apple's iOS has limitations that we all are forced to live with. Apple will never introduce Flash support, allow regular file management or make iTunes optional. The lack of a USB drive on any tablet can be a big disadvantage & the iPad 2 is no exception.
Though the iPad 2 is an improvement on the original iPad in numerous ways, it's still an evolutionary product & not a revolutionary one. If you are happy with your original iPad, there is no reason to dump it just because there is a newer version available in the market. Besides the speed improvements, the only other reason for you to upgrade is its camera for FaceTime. The iPad 2 even retains the same display resolution as the original one.
Of course, if you need to buy a new tablet, then iPad 2 should definitely be on top of your list. In India, budget permitting, we would anyday suggest buying a Wi-FI plus 3G model over a pure Wi-Fi one simply because Wi-Fi hotspots are not as abundant in India as they are in other countries. Moreover, only the Wi-Fi plus 3G models have a GPS chip which can be an added advantage!