While we had earlier heard rumours about the next gen Apple iPad deriving design from the iPad Mini, a new picture of the alleged rear casing of the iPad goes on to confirm the rumours.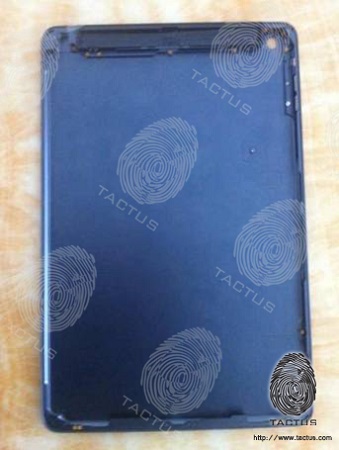 According to leaked pictures of the alleged rear cases of the next Apple iPad, the design is similar to the iPad Mini. Interestingly, the iPad would have a thinner bezel but will stick to the 9.7 inch screen. The casing of shown in the pictures is curved at the edges, just like the iPad Mini.
There are rumours claiming that the next iPad would feature an Indium gallium zinc oxide (IGZO) display made by Sharp, which has twice the resolution of the LCD displays and offers nearly 90 percent power saving. The tablet is also expected to be powered by an Apple A7x processor. Sources suggest that the next iPad would be 25 percent lighter and 15 percent thinner than the previous models.