iPhone 4S to land in China soon
With the whole world going frenzy over Apple's latest iPhone 4S, out friends in China have still not got to taste it. Reason behind this is said to be China's Ministry of Industry and Information Technology (MIIT). It is mandatory in China that any mobile device that is being launched there has to go through the MIIT for approval. And also after the permission is sanctioned, any company is able to sell its device in China. And Apple's iPhone 4S has cleared the ministry's evaluation and will be launched soon.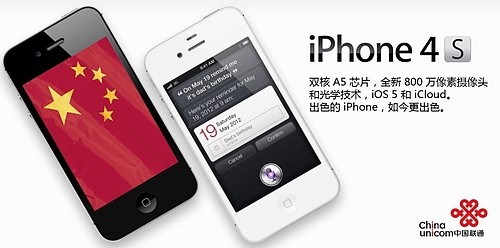 This time around, China is too far behind in the release of iPhone 4S as the Siri featuring mobile has even seen its launch in India, which used to get all the latest Apple devices only after the whole world almost used it and awaited the launch of the next-gen Apple product. But this scenario has changed with the launch of iPhone 4S being early this time round. The iPhone 4S is said to arrive on Chinese Unicom very soon and you can expect it to launch by early 2012.