iPhone 5 to have an A5 chip and 1430mAh battery?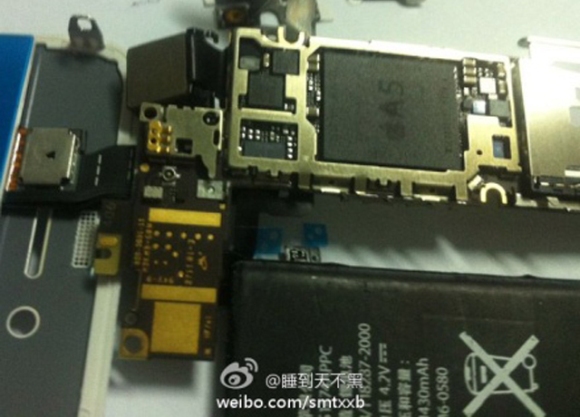 According to a leaked tear-down hardware image, the iPhone 5 is said to pack in an A5 processor (the same as the iPad2), a 1430mAh battery and off course an edge to edge display. No how can we tell ? Well if you the image closely you can see the A5 processor at the top, the battery is below and you can just see "430 mAh" written, so probably it is going to be 1430mAh. On the left, the blue part is the LCD which goes on till the end, confirming the edge to edge length.
This, somehow isn't very convincing, it could be the iPhone 4S or just a fluke. But we just love rumours tipping in, don't we?