The iPhone 5 and iPhone 5S, in terms of charging are far ahead of their league since they use a lightning charging standard. WiTricity aims to push your iPhone5/iPhone 5S even further by endowing it with a wireless charging system. Wouldn't you like to charge your iPhone 5 / iPhone 5S  without all the wires?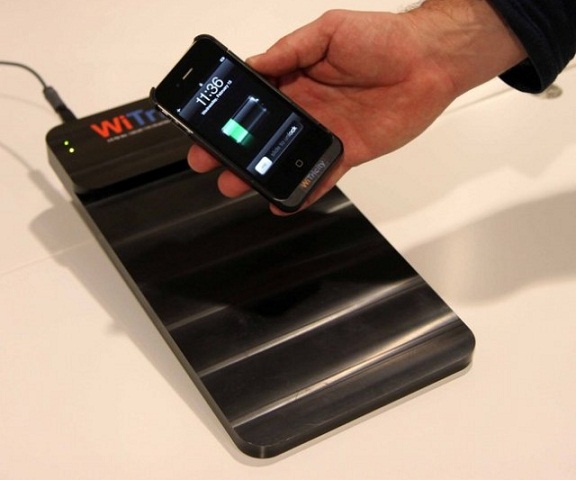 WiTricity Wireless charging system details
The WiTricity wireless charging system works using magnetic resonance. What this means is that your phone can be easily charged from a distance and you don't have to depend on a charging plate to charge it, like one would with phones like Nokia Lumia 920. Not just that, if use a wireless power repeater, it can even charge your iPad and other devices.
The WiTricity wireless charging system, showcased at CES, comes priced at $99 for the pad and $49 for an attached case. WiTricity has been pretty awesome lately and one of the products they showcased at CES was a bowl in which you drop your wearable tech like smartwatches and they get charged.