The thing about rumours is that sometimes they sound just too good to be true, we have one such rumour for you today. Though, keeping in mind it's related to Apple, we can't claim outright that it's not true. But this new rumour tell us that the iPhone 5S will have a curved display? Not ready to believe it?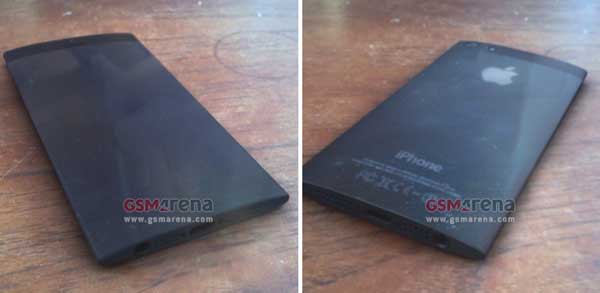 According to reports, a few pictures have been leaked which are said to be of the upcoming Apple iPhone 5S. The first thing that is visible is that it has curved glass display. Further on staring at the pictures, it starts to look more like a Nokia Lumia 920 phone rather than an iPhone.
To further confuse us, the home button is gone and we know how possessive Apple is of that button, it is unlikely that they would modify it, leave alone removing it. Also if you remember Apple did mention that the iPhone 5S would just be an incremental update to iPhone 5, so curved display is quite unlikely.