The upcoming flagship phones from Apple and Samsung have much to be excited about. They will come with out-of-the-ordinary software and hardware specs. But, it seems they might also come with some awesome form factors – both the iPhone 6 and Samsung Galaxy S5 might ditch bezels and come with a side-to-side display that will occupy more space on the handset. Not just that, they might also ditch buttons and be fully touchscreen.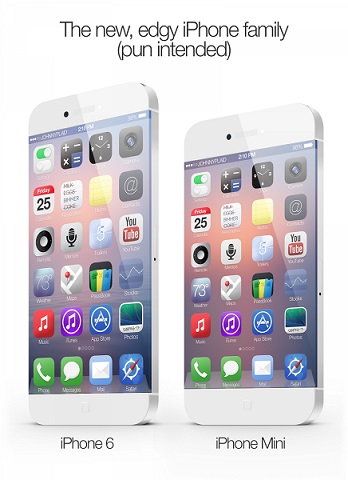 Both Samsung and Apple have been locking horns with their flagship phones but 2013 was the best year for their rivalry since it evened out the playing field a bit. Now, they might be competing on all fronts, even when when it comes to form factors, where both of them have been radically different from the start.
While Samsung has been expected to launch the Galaxy S5 smartphone at the MWC, the iPhone 6 is expected a little later in the year. While Apple's prototype has been in the news for long, news about Samsung Galaxy S5 has  just emerged. Both companies are committed to end-to-end screens with fingerprint recognition all over the screen. We will get to see the real thing soon, we hope.