While the upcoming iPhone has been making rounds repeatedly with multiple variants, the models have apparently been captured in a photograph.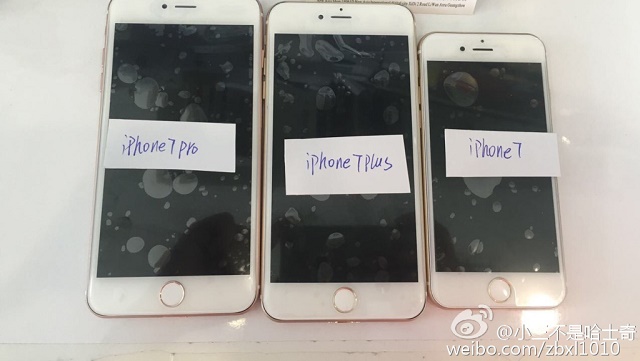 According to sources, the images of the three variants of the upcoming iPhone 7 have been spotted. As rumoured earlier, the three variants would be called as the iPhone 7, the iPhone 7 Plus and the iPhone 7 Pro. However, there is a suspicious letter 'S' circled in, which is slightly confusing.
Interestingly, the images reveal a slightly refreshed design but in keeping with the iPhone 6 design language. While the iPhone 7 Plus and the iPhone 7 Pro look exactly the same in terms of size, the Pro variant flaunts the much awaited dual camera setup.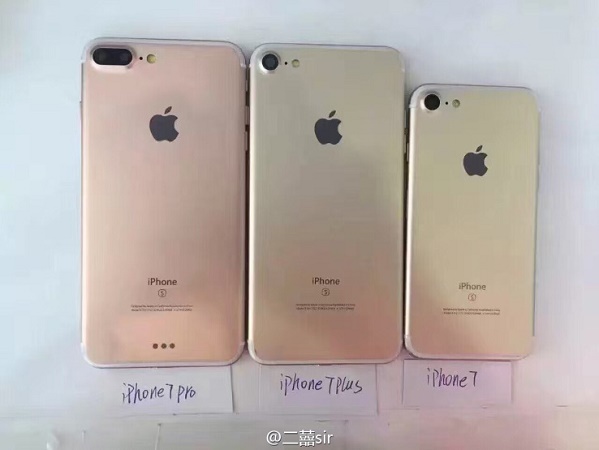 On the whole, the upcoming iPhone 7 series completely does away with the antenna strips thus improving the design aesthetics. The camera modules also seem to have been placed distantly at the corner, with surprisingly bigger lenses. We should be hearing more soon.