iPhone battery life issues may remain even after iOS 5.1
Back on Monday we saw the release of iOS 5.1 beta to developers by Apple and as we all are eagerly awaiting a fix for the major battery drainage issue, many developers are still facing the battery woes which goes on to prove that Apple may have still not been able to address the issue.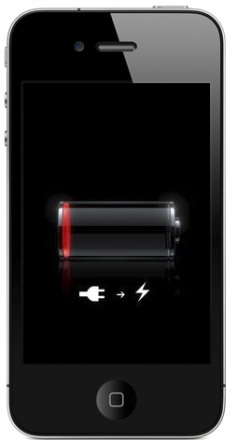 Earlier there were rumours that iOS 5.0.2 will be released by the company to solve the issue but then Apple directly announced the v5.1 beta. This still doesn't mean that Apple may not address the issue at all as beta releases never have all the fixes and nothing can be said until a final version is released to the public. Also upgrading to iOS 5.0.1 did solve the problem for a lucky few but it made the scenario worst for some.
Many users have said that changing the notification settings, turning of Siri's 'raise to talk' feature and making changes as to when your device check's for new data has improved the battery life to some extent but doesn't solve the issue on the whole. As for now we do hope that with the public release of iOS 5.1 Apple does release the much needed fix.