Is Facebook developing its own Smartphone?
Today, Facebook has become an integral part of our life and we tend to post all that we do with our friends and family over our Facebook wall. To make our Facebook sharing a little better, mobile phone manufacturers have designed special phones integrated with Facebook so that it can be accessed with just a button, but what if there is a 'Whole Phone' dedicated only to Facebook?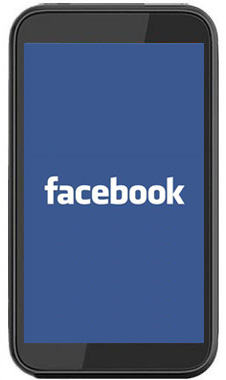 Well that could be reality soon if the report by AllThingsD is to be believed. The website says that Facebook is eager to enter the mobile device market with its own smartphone with deep integration of the Facebook social-network.
AllThingsD says that Facebook has joined hands with HTC to build a smartphone with the Facebook social-networking technology built into the core of the device. The new phone is code-named "Buffy" after the television show about a vampire slayer and the phone will be based on a modified version of Android, which has been tweaked by Facebook so that its services are deeply integrated. Before hopping on to HTC, Facebook had also considered Samsung to make the device, but went with HTC instead. And as we know HTC has made at least two phones already with dedicated Facebook buttons, The Salsa and ChaCha.
A spokesman for Facebook declined to comment on development on the new Facebook phone but said "Our mobile strategy is simple: We think every mobile device is better if it is deeply social. We're working across the entire mobile industry; with operators, hardware manufacturers, OS providers, and application developers to bring powerful social experiences to more people around the world."
A smartphone of its own is a necessity for Facebook as it would want to directly target smartphone leaders Apple and Google. While Google is targeting every service of its to integrate Google+ into them, Apple has maintained strict control over payments within its mobile apps, even if those apps run off of Facebook's platform, and it has also made Twitter its social partner.
The Facebook mobile is said to be in planning stages as of now and may take at least 12 – 15 months for it to develop and arrive for users to use it. It would be interesting to see how this Facebook phone turns out to be, with a tweaked Android OS onboard. Stay tuned.