Is JaJah's tweet2call service a killer to Telecos? Looks like yes!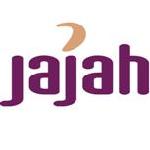 When all the telcos are witnessing a great drop in voice calls and the focus turns towards VAS to boost the ARPU, here is the blowing news for them. JAJAH. What does Jajah do? Simply put, it helps you call any of your friends with the help of Twitter!
When a Jajah member tweets "@call @twittername." The tweet will cause both phones to ring, and the Twitterers will be connected without the service sharing either telephone number.
JAJAH@Call also works independent of the platform you use, so whether you use the web, a destkop client, or a mobile application when tweeting, the tweet-to-call service should work without hiccup.
Watch the demo video in the Jajah Blog. It's quite interesting! http://www.jajah.com/products/twitter/
We've covered how Google Voice will make the life of Telecos more difficult in coming days. What jajah conceived is none other than the Nightmare for Telcos and Dream for the customers!
Do you think Jajah is a threat to telecos? Do post your comments and share  with us what you think about this.