Is the new Xperia series coming to India? Could it be Xperia Play?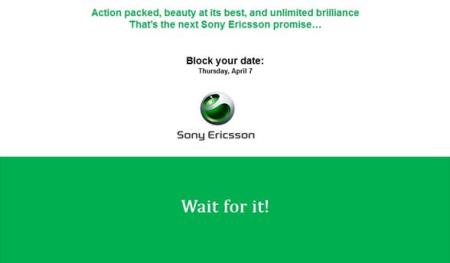 Sony Ericsson has been one of the leading cell phone brands in India and has been providing us with stunning feature packed and great looking cell phones. So, we just received a mail from them telling us to be prepared. They are planning something for us on the 7th of April. Is it a new launch? Well, could be. All we can say is that we are craving for it and want our hands on it since it was launched at MWC (Mobile World Conference).
Sony Ericsson has been making news all over the globe for their new Xperia line up. So, could it be the new Xperia series phones? Well we shall have to wait and watch till the 7th of April. We'll be giving you full updates of the event, till then keep guessing what Sony Ericsson's announcement is all about.