Is there an ideal display size for phones?
Will there ever be an ideal size for a phone display? When it comes to displays, one motto works – the bigger the better. Phones have gone in for a full transition from having generic displays that would show little info to having full displays that gives you almost everything that a PC would.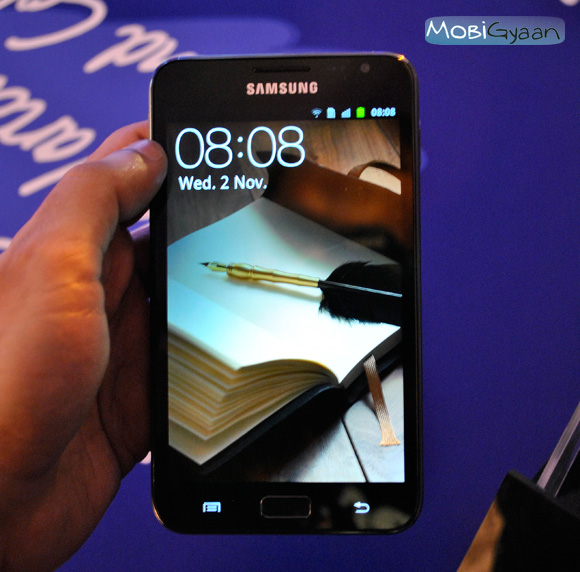 But here's my question – Can there be a standard when it comes to phone displays? Well, we have seen phones jumping from 2.4-inches to 3.5-inches on average and even big boys like the HTC Sensation XL and Galaxy Note sizzling up the smartphone market.

Currently, the Samsung Galaxy Note is the ceiling for smartphone screen size – a mammoth 5.3-inches which was thought to unrealistic when it started out. But it has created its own niche and given a new direction to our understanding about smartphones.
On a personal note, I have got my hands on large screened phones such as the Motorola Droid Razr and Sensation Xl and also mid-sized phones such as the Nokia Lumia and the HTC Rhyme. Honestly, what happens with a big-screen is that some screens seem quite big while starting out but as soon as you get ordained to it, it just might be the best thing ever. In fact, it is quite a drag switching back from big screens to small screens.
But what is the ideal size for a phone's display? Is it 3.5-inches, 4.3, 4.7 or even 5.3-inches? Well, what anyone really needs in a phone's display is one that is ample for games, photos and other apps and fits comfortabley in the plam of one's hand and pocket. Also, some of have small hands and some big so even that needs to be taken into consideration.
After much thinking and backing upon the research of Strategy Analytics, we think that the best size would lie between 4 and 4 and a half inches. According to our experience with the Motorola Droid Razr, 4.5-inches is the best size we came across.
The study is based on varied choices with Android and iPhone users, and men and women and tells us that after a phone with a thin frame, the next hardware tweak people are fond of is a good screen size. It was found that both Android users and men lust after bigger screens.
Well, that's us.

What do you think about an ideal smartphone display size? Feel free to let us know.