We just spotted that Micromax is selling a new tablet called the P-300 which is running on Android 4.0 Ice Cream Sandwich on the online shopping portal, HomeShop18.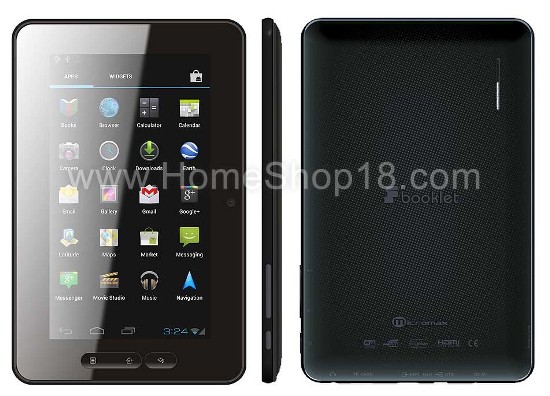 While we haven't heard of an official announcement but we do know a few specs and features of the tablet.

The tablet is priced at Rs.7,999 and has a 7 inch TFT-LCD, 512MB RAM, 4GB of internal storage expandable up to 32GB, supports full HD 1080 playback, a 0.3MP camera (VGA??), and an A10 processor (we are clueless as well).
Currently the tablet is on hold on the website, so we are presuming that it should be available as soon as an official announcement has been made by Micromax. Tell then checkout the HomeShop18 page for the Micromax P-300 Tablet over here.