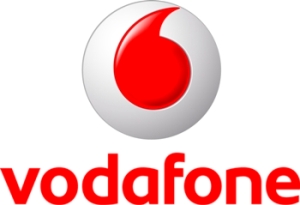 Not very long ago we had reported how expensive Vodafone's data plans were in India & how they continued to offer limited WAP packages (Vodafone Live) at rates at which competitors provided full fledged internet services. We are happy to note that the situation has changed ever since, possibly due to Mobile Number Portability (MNP) setting in. But there is a catch! Vodafone won't migrate you to these newer plans automatically unless you ask for it. So if you are unaware of the new plans you continue to pay extravagantly for data services.
We will explain this with illustrations:
Case 1: Earlier, Vodafone offered its Vodafone Mobile Connect (VMC) plan in Mumbai for Rs.499 per month with 500MB of monthly usage included. Vodafone has subsequently introduced new plans in Mumbai circle offering 2GB data for Rs.299 per month. Now Vodafone will not migrate you to this plan unless you make a request to do so & will instead keep you on its older & more expensive plan!
Case 2: Earlier, Vodafone offered its Blackberry Internet Service (BIS) in Mumbai for Rs.899 per month. The prices have subsequently been slashed to offer the same plan for Rs.599 per month for Postpaid users. Again, Vodafone will not migrate you to this new cheaper plan unless you register a request to do so. Most of the users in this instance are corporate users under corporate plans & are being over charged by Vodafone.
It's sad to see a reputed operator such as Vodafone follow such practices! Those users who are aware about reduced data plans enjoy more data for lower charges while the unaware ones continue to pay more for less data! In the past too, Vodafone has been pulled up by TRAI for offering cheaper talk plans to only those customers who send a request via SMS to activate the cheaper plan for no additional charge. Sadly Vodafone continues to follow such malpractices till date for its data plans!