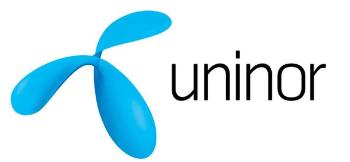 Uninor  launched a new service for its customers in Bihar and Jharkhand. Pre-paid users can now avail the Talk Time Transfer service and can transfer as well as ask for talk-time from their family and friends even if the user has no/zero balance.
A subscriber can transfer amounts between Rs. 5 to Rs. 50 by dialing *202*<local uninor mobile number of receiver>*<amount>#. A Uninor subscriber can also ask for talktime by dialing *201*<local uninor mobile number>*<amount>#
Transfer balance amounts can be anything from Rs. 5 to Rs. 50 and a maximum of 7 transactions per day can be done. A charge of Rs. 2 will be deducted as the fee from the amount of transaction. Subscriber has to do minimum of two recharges while being there in Uninor network, before being able to use the balance transfer functionality.