While smartphones are a rage all over the world right now, there are some companies which are still launching feature phones. After all, they make good backup phones, don't they? When your smartphones are down and you are looking for a phone which can satisfy the basic need to make calls and send SMS, feature phones are the ones most people resort to. Feature phones are also good for those who can't afford even the entry-level smartphones but wan't to be able to stay connected. To cater to the needs of such people, a company called Itel has launched it5311 feature phone in India which is priced at ₹1610.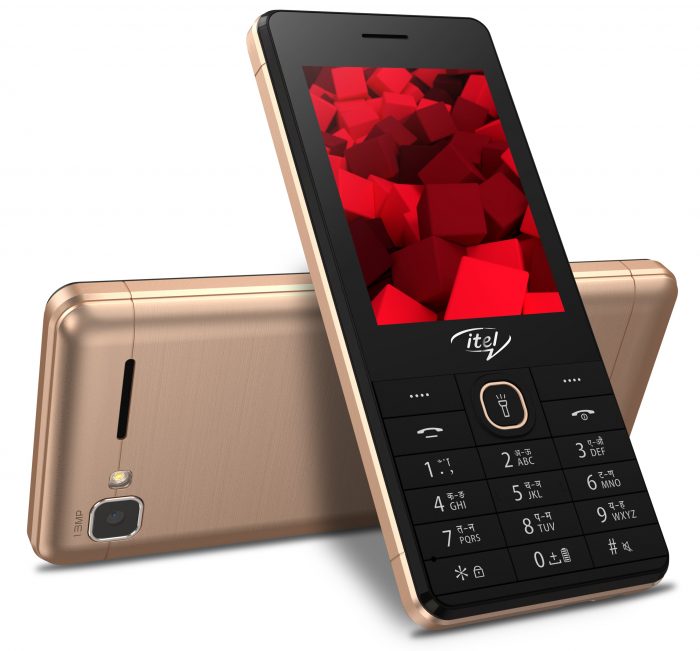 The Itel it5311 is powered by MTK6260A processor which is coupled with 64 MB RAM. The phone also has 64 MB of internal storage whereas the external storage can be expanded up to 32 GB via microSD card.
The device boasts a 2.8-inch display having QVGA (320 x 240 pixels) resolution. The device ships with a 1900 mAh battery. Itel claims the device can provide 2 hours of talk time with a charge of 10 minutes. The 1A charger which comes along can fully charge the phone under 3 hours.
The Itel it5311 flaunts a metallic brush finish and comes with a 1.3 MP camera at the back which is accompanied by LED flash. The device also has support for Hindi, Punjabi and Gujarati language apart from English.
It also supports GPRS/EDGE and users can listen to their favorite radio stations through Wireless FM. Other features include Smart Auto Call Auto Recorder and Privacy Lock feature. Did we mention you can also insert two SIM cards in the phone? Yes, you can.
"At itel Mobiles, the conviction and commitment towards making technology accessible and relevant for all is extremely strong. We make constant endeavors to bring about path-breaking innovation and invention even in the feature phone space. It5311 thrives on the same conviction and is another testimony of itel's mission of bringing right to progress across the entire nation." said Mr. Sudhir Kumar, CEO, Itel India.