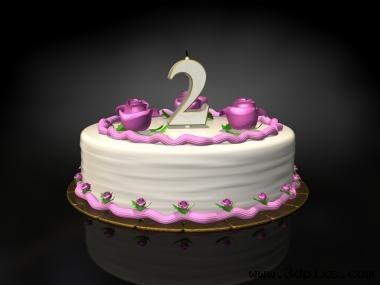 MobiGyaan completes 2 years today. I am over-joyed and this feeling of joy becomes more special when I look back in past and think about how I started this blog. I created MobiGyaan because I was at my cousin's place, had nothing to do and was getting bored. I started with a free mobigyaan.co.cc domain in the month of December 2008 and purchased mobigyaan.com on 11th January 2009.
Past year was amazing, lots of new writers got associated with mobigyaan.com in last year and offcourse we earned lots of new loyal readers also. Last one year is also significant because during last one year my line of thinking got changed for good. Earlier I used to think that mobigyaan.com is my blog, but in past one year this 'MY' is changed to 'OUR'. Its not just my blog, its of everybody who contributes by writing articles, posting comments, spread a word about us or just visit the blog to get the latest updates on Indian Telecom Sector and Mobile Phones. So, thank you everybody for helping us to make mobigyaan reach where it is today.
You have helped us to scale new heights, here is how you helped us in past year in comparison to the year 2009.
| | | |
| --- | --- | --- |
| | 2009 | 2010 |
| SMS Subscribers | 2200+ | 5500+ |
| Feed Subscribers | 1000+ | 4000+ |
| Facebook Fans | – | 3000+ |
| Twitter followers | 250+ | 750+ |
Before concluding I would like to thank entire MobiGyaan Team – Mihir Patil,  Giridhar Chandrasekar, Nikhil Pai, Ajit Pillai, Krishna Murari, Bandhan Preet Singh and Amarendra Bandla. Special thanks to Mihir, who is one of my best friends, for managing mobigyaan single handedly when I was away for almost 45 days. I would also like to thank all our past and present sponsors, including Tata DOCOMO, Freecharge.in, Optinno Mobitech and SatNav Technologies for their support.
I hope you will help us in making a bigger and better MobiGyaan, as its your blog after all :). Thanks a lot everybody.
Warm Regards
Puneet Jain
Editor-in-Chief
mobigyaan.com
PS : Contests and Giveway post coming up soon :)